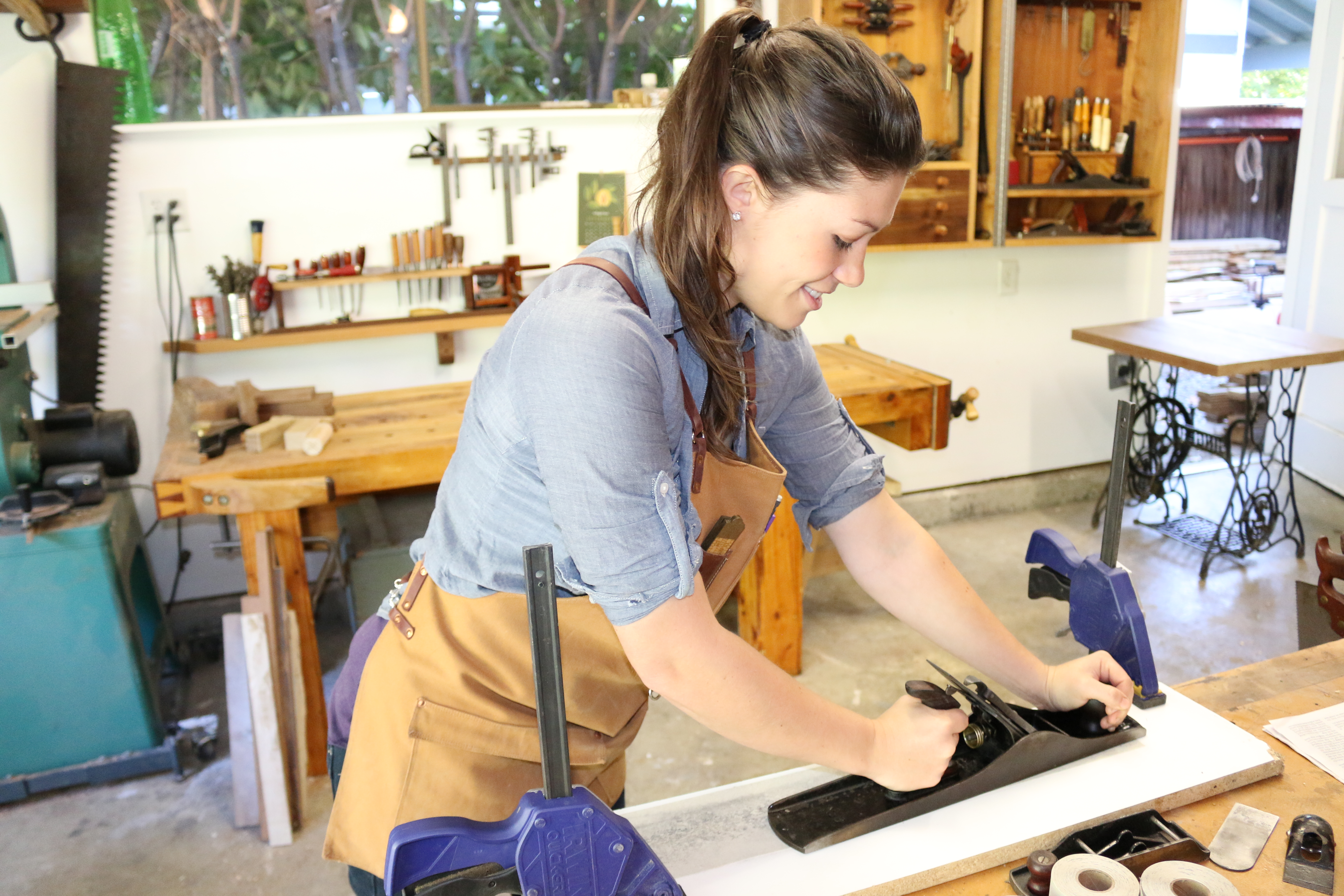 Meet Anne Briggs, winner of the "Best Hand Tool Blog" category in the 2018 WWGOA Blogger Awards! In June 2018, WWGOA hosted a competition dedicated to finding the best of the best woodworking blogs on the web. We asked you to nominate and vote for your favorite bloggers, and now we're thrilled to be able to announce the winners!
Anne's blog, Anne of All Trades, is a great resource for tool reviews, project plans, and learning how to preserve the tradition of hand tools! Anne also hosts podcast called Made for Profit and posts videos regularly to her YouTube channel so make sure to check them out!
Learn more about Anne and her woodworking story below!
Q: When did you first begin woodworking?
I was always tinkering around as a kid, but I decided to seriously pursue woodworking as a hobby 6 years ago and that grew into a full-time obsession pretty quickly.
Q: Who taught you how to woodwork?
I've had a lot of teachers and mentors along the way. My grandfather had me straightening nails in his shop as soon as I could hold a hammer, my sister's husband first introduced me to hand tools, and my mentor Frank started teaching me about turning and all kinds of other stuff when we started spending time together six years ago. I'd still largely say though that I'm self-taught with tons of help from library books and DVDs as well as YouTube videos and blog posts.
Q: What was your first project?
My first real project was my traditional workbench designed for hand tool use.
Q: What is your favorite type of project to make in the shop?
No favorites, I just love making stuff.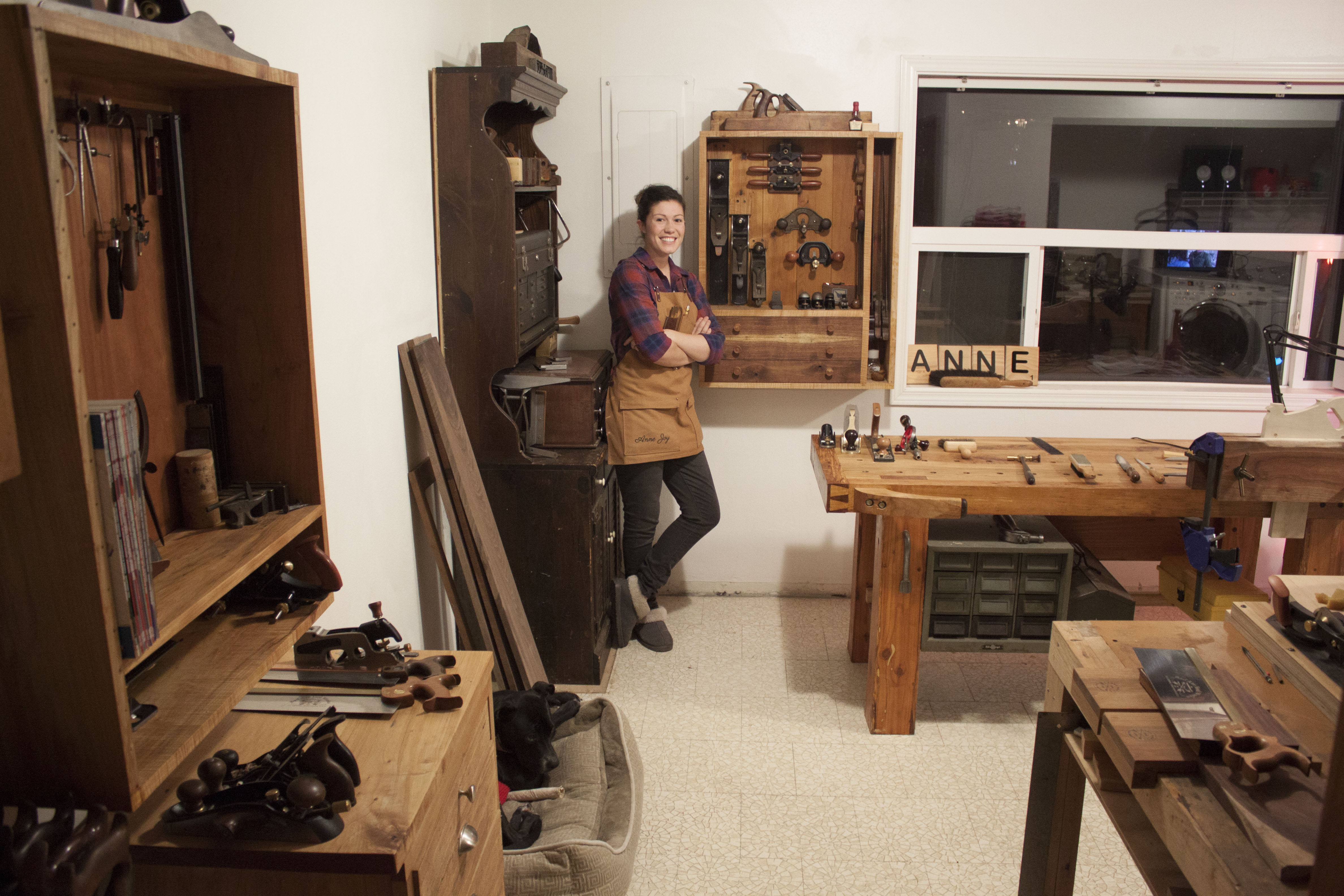 Q: What is your shop like?
It's heaven!
Q: What are you currently working on?
I've got a few spoons in progress, but I take the summers off from woodwork because I need to focus a lot more time on the farm.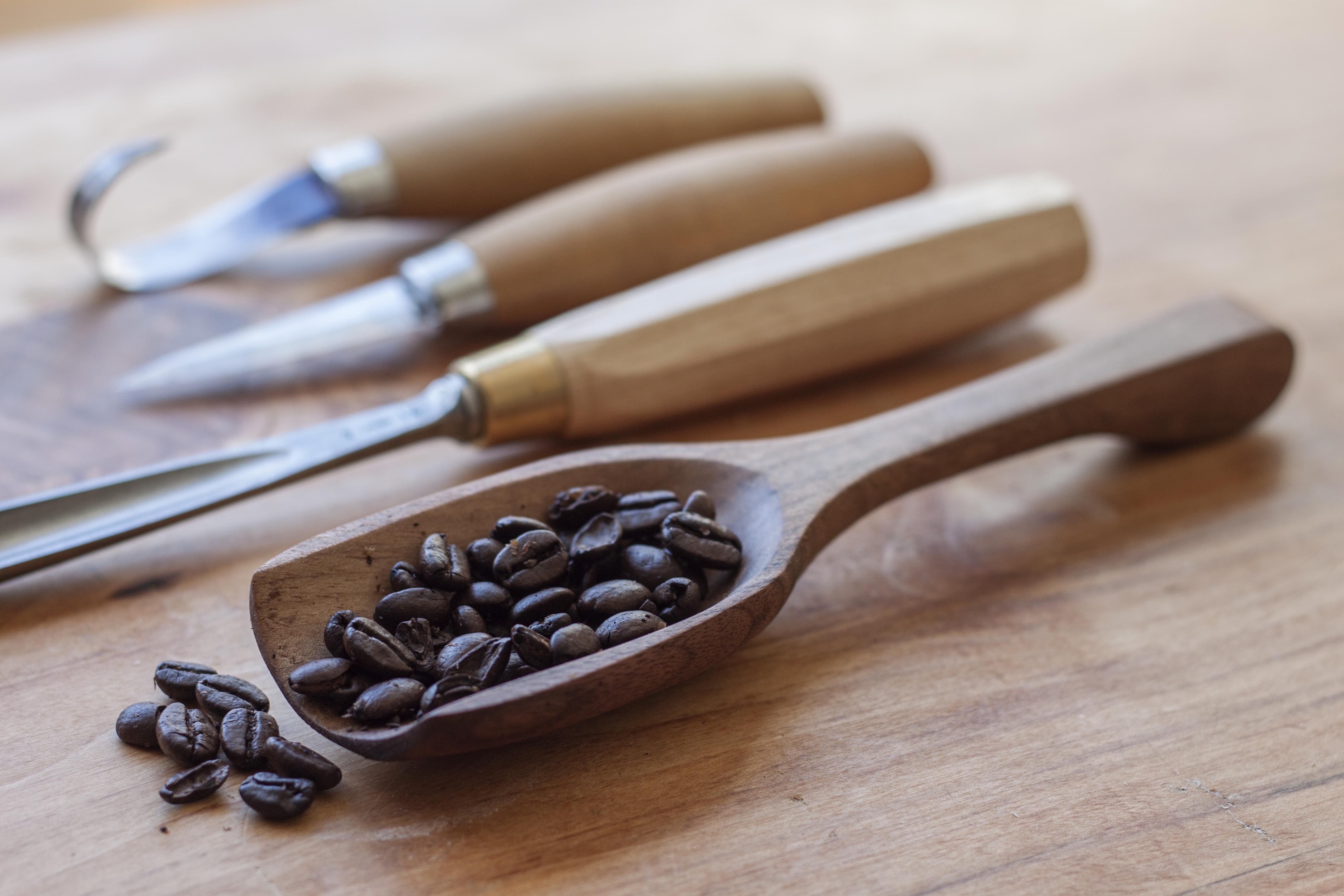 Q: What project have you been most proud of?
Every project I make is better than the last- that's the fun in learning!
Q: What woodworking tool could you not live without, and why?
My low angle jack plane. It's a jack of all trades, easy to set up, easy to trouble-shoot, and easy on the eyes.
Q: What's your favorite species of wood to work with, and why?
Walnut! It works really well with hand tools and it smells good when it's being cut.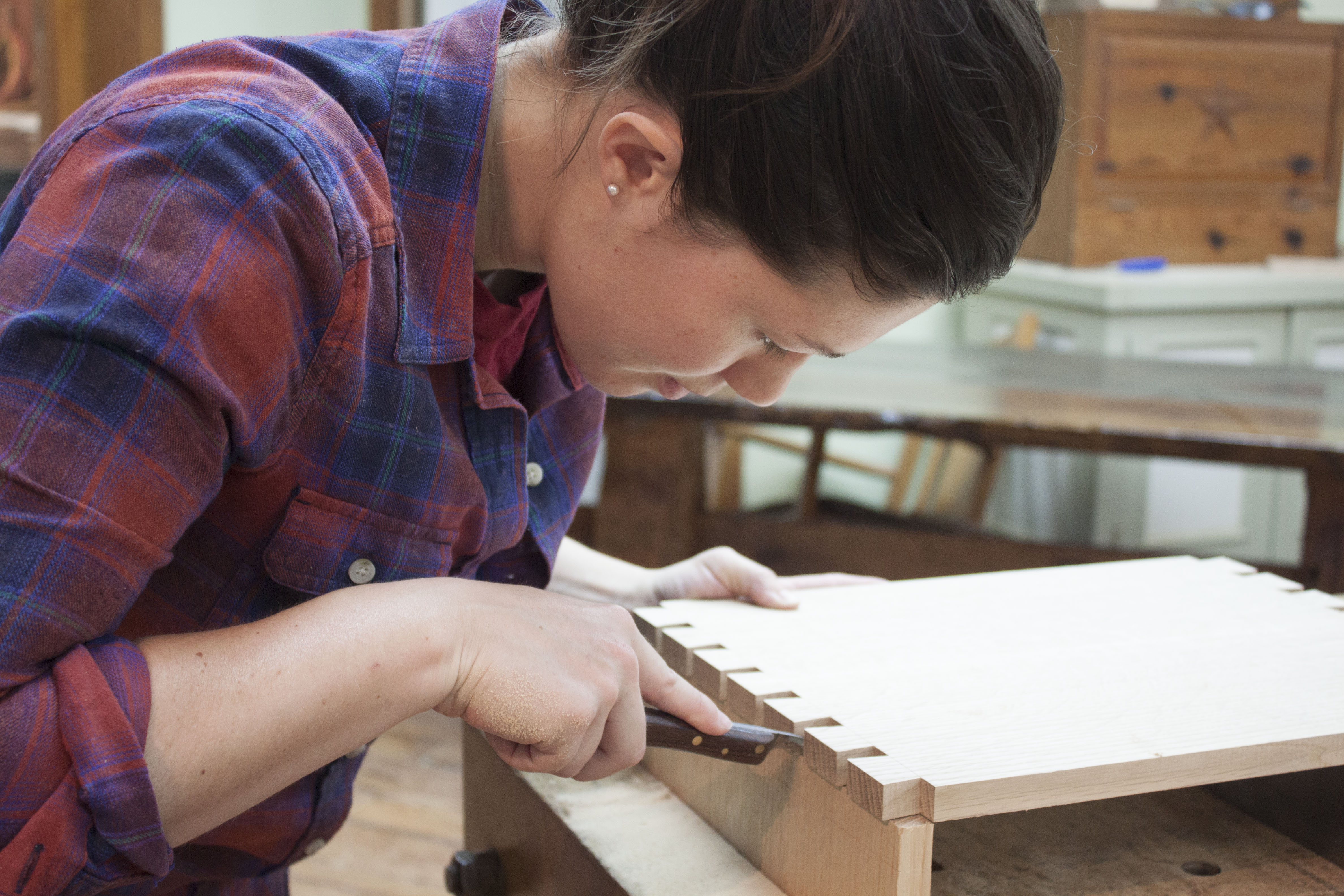 Q: What would you say to someone who is just beginning woodworking?
Buy the best tools you can afford and USE THEM. There is so much free information available it's tough to stop "learning" and practice, but you can't buy your way out of time well spent putting tools to wood and practicing the things you "learn" from books, videos and the internet.
Q: What's your favorite thing about woodworking?
Getting to run my hands over things I constructed with my own two hands. It's extremely rewarding.