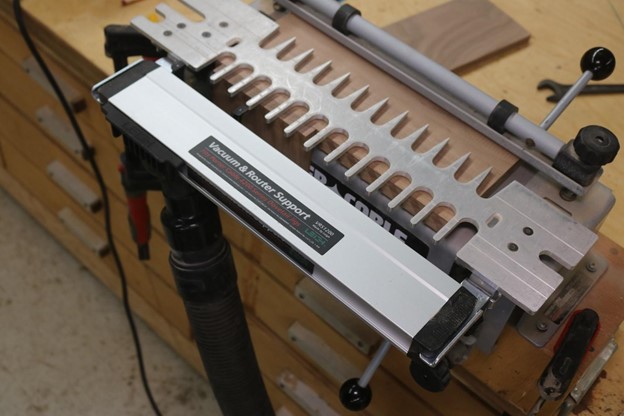 If you've got a Porter Cable dovetail jig and are tired of the incredible mess left behind every time you cut dovetails, you're in luck. Leigh's VRS1200, $99.99, catches chips at the source (that is, your dovetail jig) and grabs them before they end up all over you and your floor.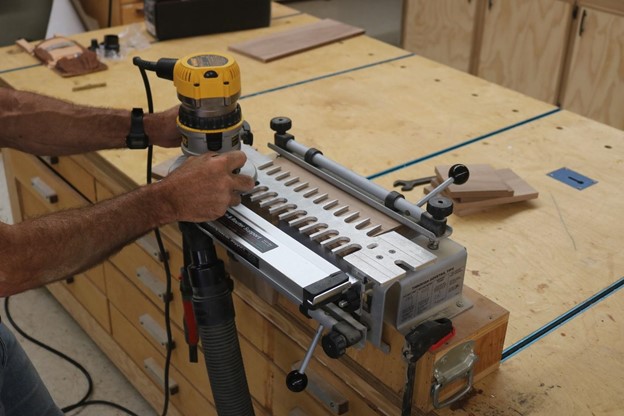 The Vacuum and Router Support easily attaches to the Porter Cable's 4210, 4212 and 4216 dovetail jigs. The instructions are clear, and it only takes a few minutes to set up. In addition to allowing you to connect your vac and grab chips, the VRS1200 provides support for your router. This helps prevent the router from tipping (which would mess up your dovetails) or falling off the jig (which would mess up your router).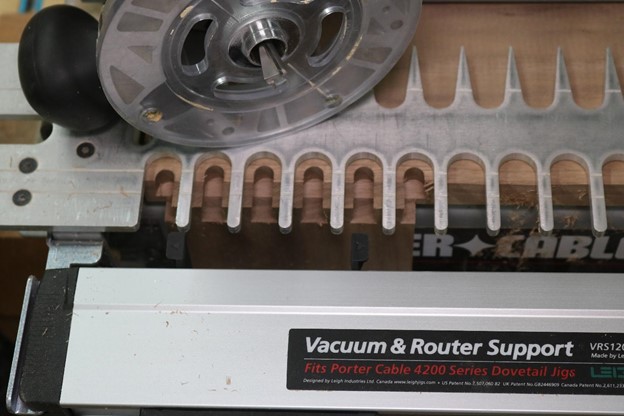 A "basket" on the VRS1200 (the black plastic between the support and jig template) rides back and forth as you move the router, so dust collection is focused on the area where you're working. The guide bushing on your router is what nudges the basket left and right.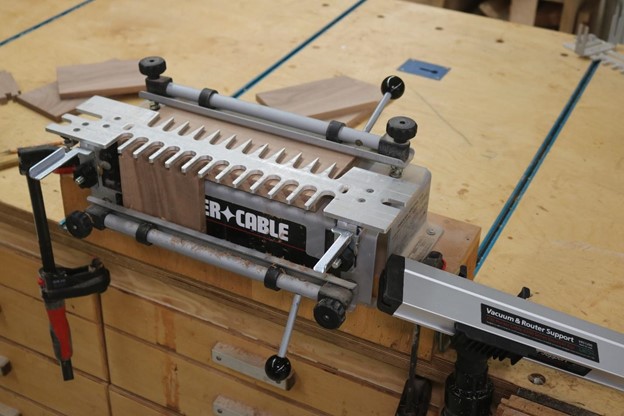 The Vac and Router Support easily slips on and off the dovetail jig so you can access the jig for set up. The vacuum port accepts 1½" vac hoses, and it comes with adaptors that accept 2" and 2⅛" hoses.
Final Word
I REALLY like this attachment for my dovetail jig. It was easy to install and makes a huge difference in housekeeping. I connected it to a standard shop vacuum, and it grabbed a huge percentage of the chips pouring off my dovetail jig — saving me a lot of cleanup later.