Every once in a while we like to check in on the WWGOA editors to see what they're up to in the shop. Here's your chance to get to know the faces and personalities behind WWGOA and take a peek into their own worlds.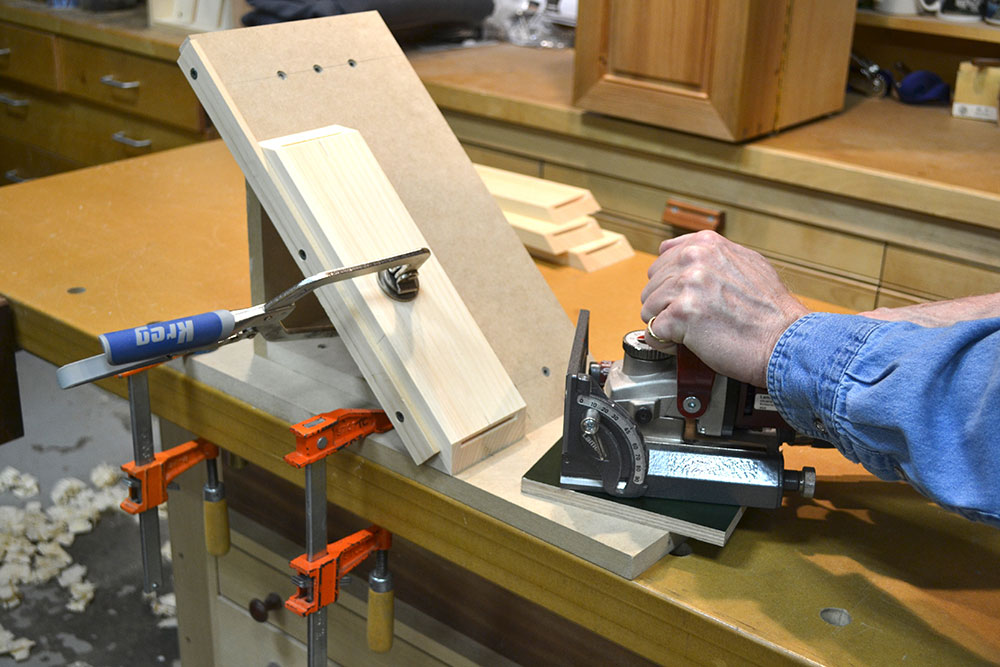 This month I'm making boxes. Lots of them. In my book, doing the same task over and over means dusting off an old jig or building a new one. Jiggery time.
The corners of my boxes are mitered, and I'll strengthen the joints with biscuits. Biscuits also prevent the joints from slipping when I use a band clamp to glue the pieces together.
This jig makes cutting biscuit slots a breeze. It's sloped at 45 degrees, so the mitered edge of the workpiece sits at 90 degrees to the plate joiner.
The jig is made from MDF, glued and screwed together. A wood strip along the front edge automatically aligns the workpiece.
I'll be using #20 biscuits, which require a pretty deep slot. To cut that deep into 3/4″ stock, I have to locate the slot near the inside edge of the miter. Placing a piece of plywood under the plate joiner positions the slot in just the right place.
What are you working on this month?