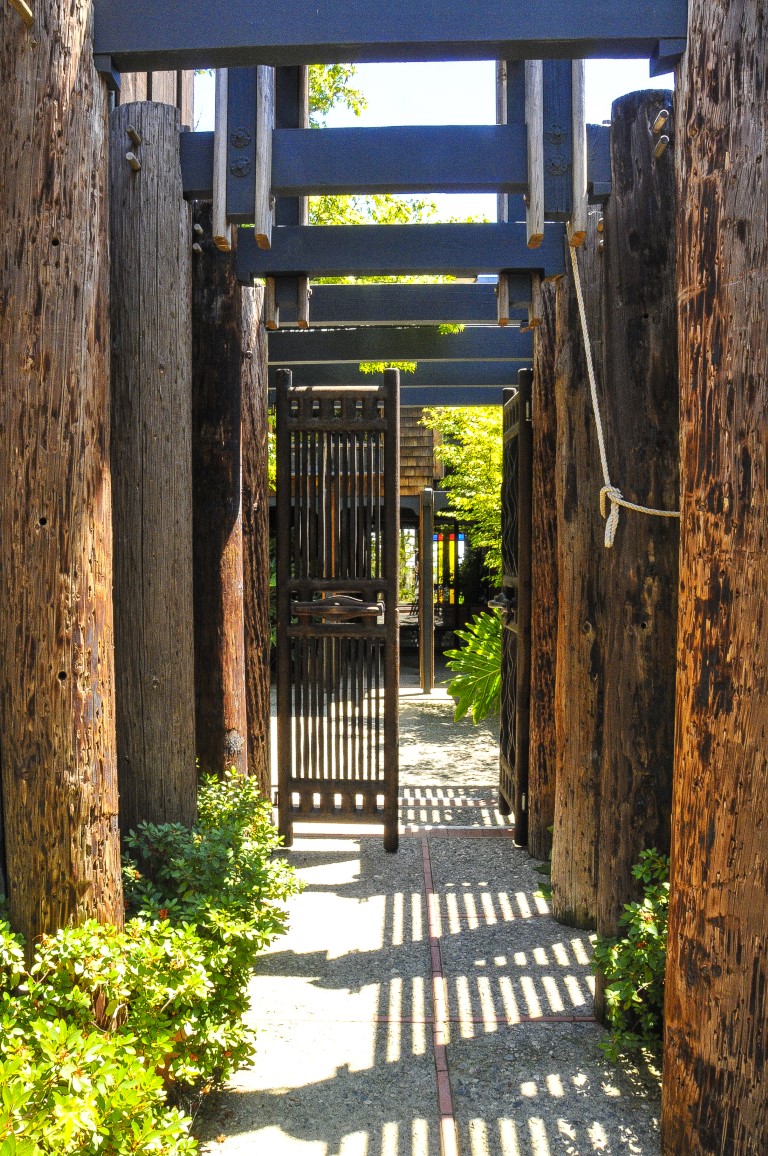 Photos courtesy of the Sam and Alfreda Maloof Foundation for Arts and Crafts
The late Sam Maloof was a world-famous designer and woodworker who provided some of my earliest inspiration, and his body of work continues to delight me to this day. He produced seemingly impossible organic designs and flowing curves, coated with a glowing finish that beg to be caressed and bold, rock-solid, mind-bending joinery that's showcased rather than concealed.
So, when a recent vacation took me to southern California, I jumped at the opportunity to visit the Sam and Alfreda Maloof Foundation for the Arts and Crafts to tour the home and workshop of the master craftsman.
The Maloof Property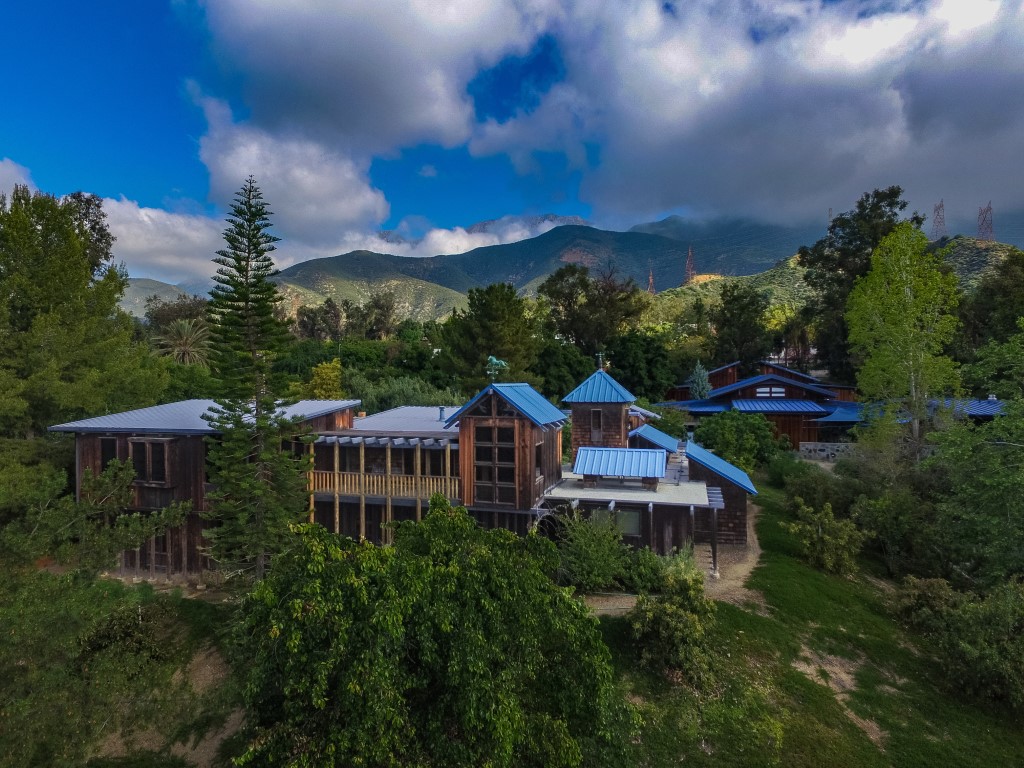 The Maloof compound sits on a breathtaking, lush lot that's nearly six acres large. Unobtrusively nestled in a quiet residential area near the foothills of a mountain range in the San Bernardino National Forest area, the site includes a large garden that can be toured, along with several buildings: the home, shop, gallery and Visitors' Center. There's also a building that was once used as Maloof's woodshed, which has been repurposed as a workshop where woodworking and woodturning classes are offered.
The Tour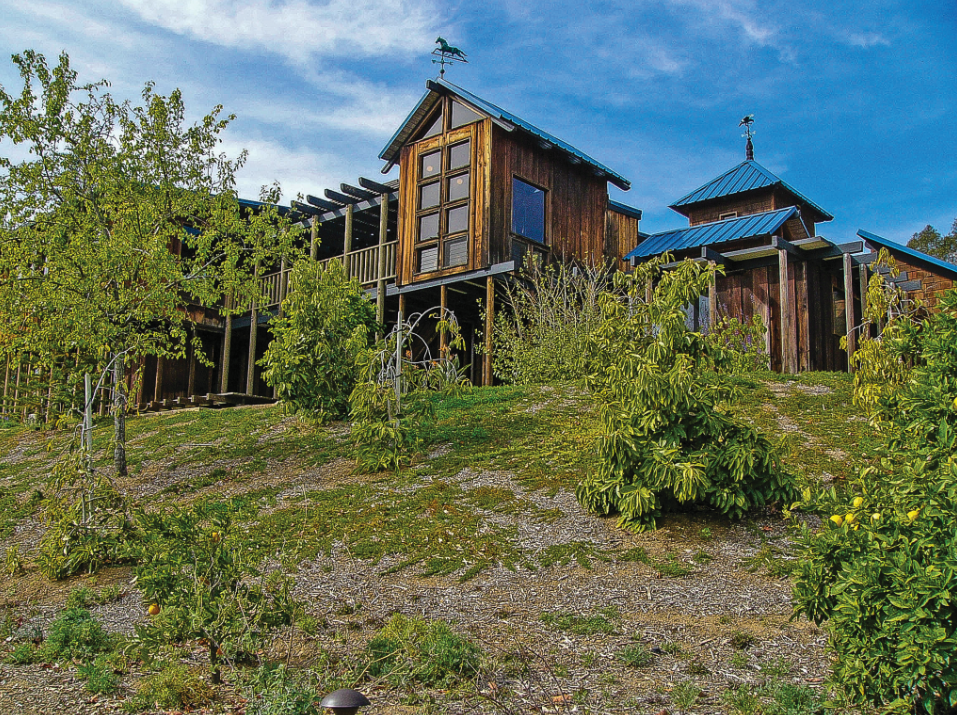 There are two different tours offered: one is a one-hour, docent-guided journey through the Maloof home and private art collection, and the other starts with the home tour and adds stops into Maloof's shop and wood storage room. I opted for the longer tour, and I highly recommend fellow woodworkers do the same.
The home was more inspiring than I had even imagined, and I had traveled there with heightened anticipation. Even without Maloof's art collection, I could have spent hours examining the architectural details of the home itself, which was built by Maloof in an iterative fashion over the course of many years.
The home started as a tiny structure, begun in 1954 as Maloof's business was beginning to outgrow its original shop in a suburban garage. With work beginning to appear in national magazines, Sam and Alfreda traded their suburban home for a parcel further from town. As their business continued to gain momentum, the home expanded one room at a time to its current span of 15 rooms, each one filled with meaning and beauty. Each room has a story, many of them reflecting an honoring reverence that Sam had for Freda.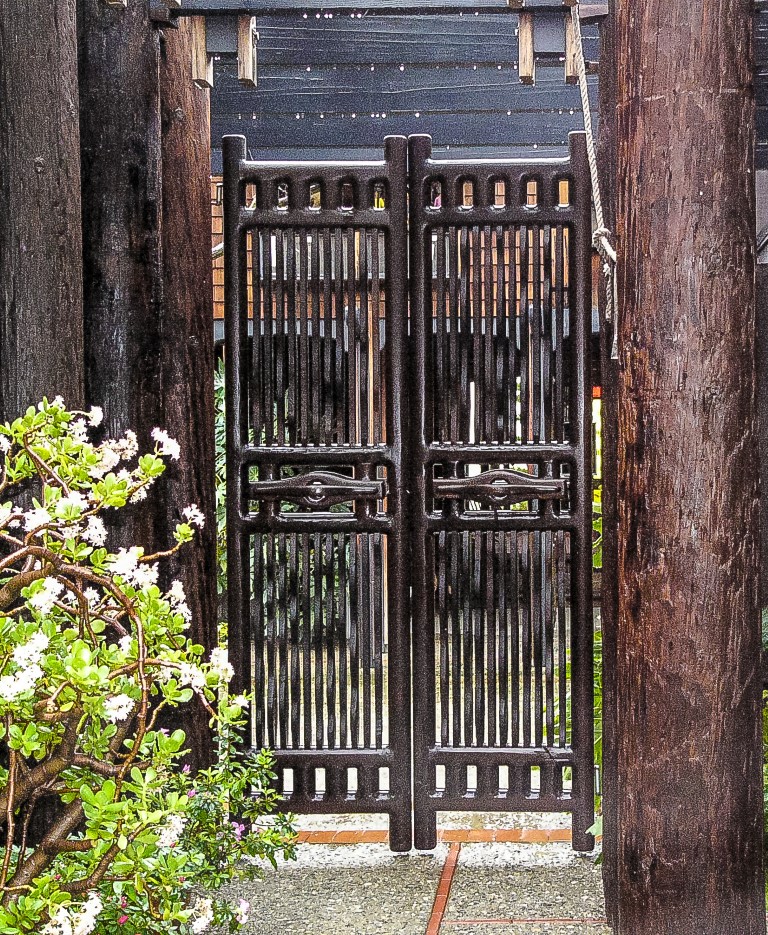 The doors, each one unique, feature spectacular details with handcrafted latches, integrated stained glass, and even clever wooden hinges. I've never been in a home, or any manmade structure for that matter, that moved me as much as the Maloof home. I've read everything I could get my hands on over the years about Maloof and his extraordinary home, and then I was actually standing inside of it. I was awestruck, and frankly, "tingly."
The Collection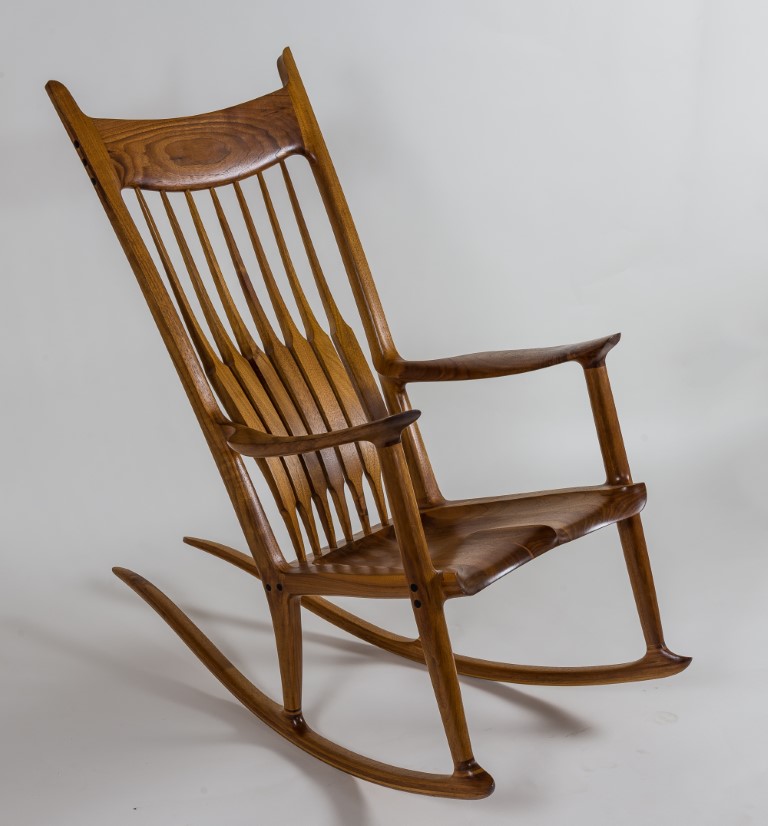 The home is adorned with an art collection that includes hundreds of pieces from friends of the Maloofs, as well as a few beautiful selections that were created by Freda. The inspiring assemblage spans a variety of mediums, including pottery, painting, turned pieces and even a full-sized canoe that hangs from the ceiling.
But as a woodworker I was predominately drawn to, and utterly mesmerized by, the collection of Maloof-built furniture in the home. As you would expect, there were chairs (and lots of them!) in the Maloof style where they appear to have grown right up out of the ground as if fueled by a supernatural force. The chairs were as spectacular as I had imagined, but the range of other Maloof pieces was also delightful.
In addition to the infamous chairs, some of my favorite pieces included:
Dining Table
The massive walnut table is not only exquisitely beautiful, but the intricate handmade drop-leaf joint provides an ability to extend by a couple feet on each end. This was important to Sam and his wife, Alfreda, as they would frequently entertain groups of guests in their home.
Cradle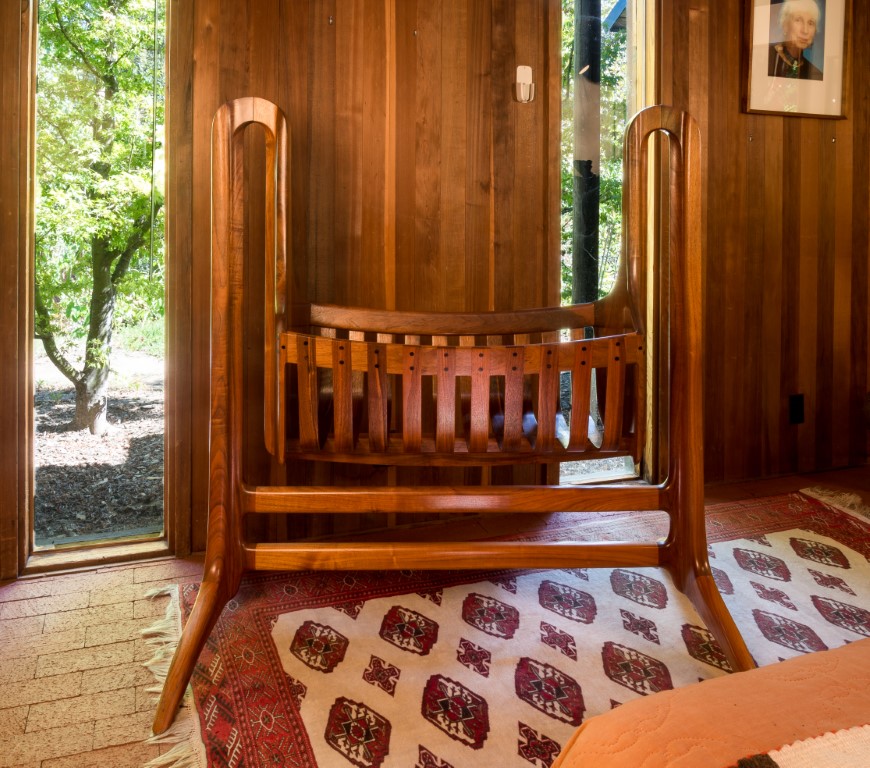 In my opinion, the rocking chairs that made Maloof famous were not actually his masterpiece. To me, that designation goes to his cradles, which provide a flowing, curvaceous nest for a baby.
Music Stands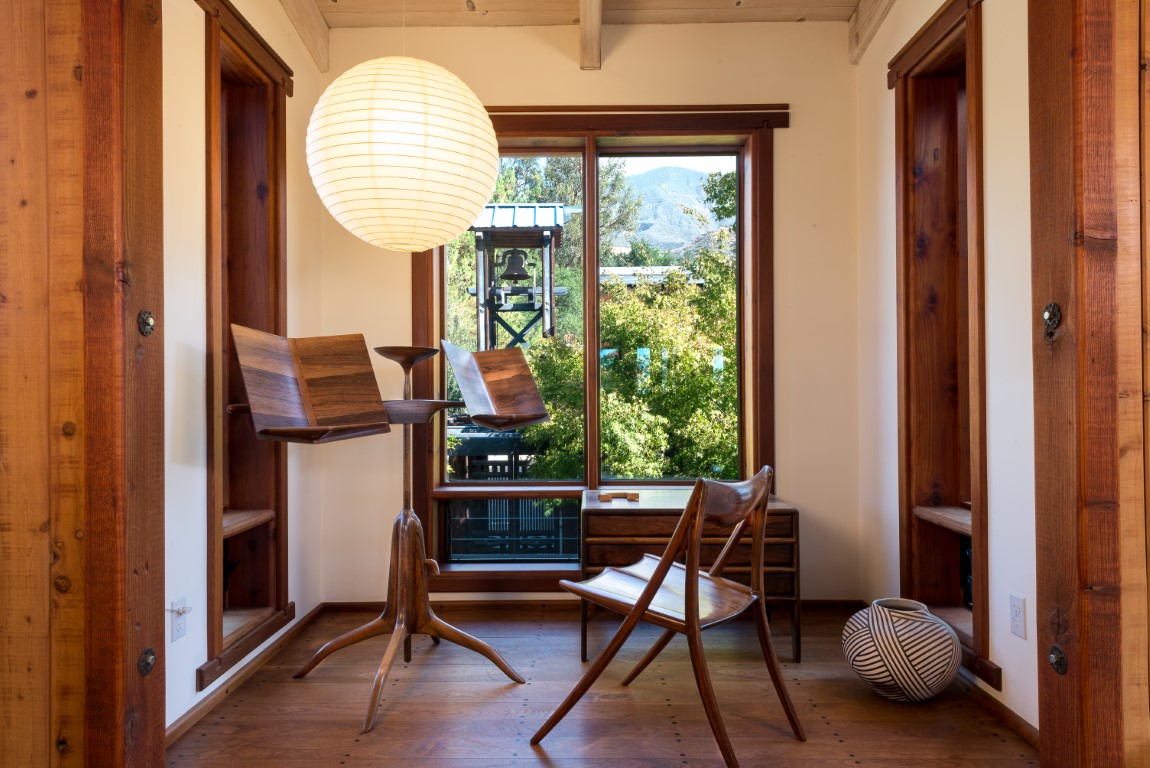 A small area of the home's upper level contains music stands that were designed and crafted by Maloof in different styles.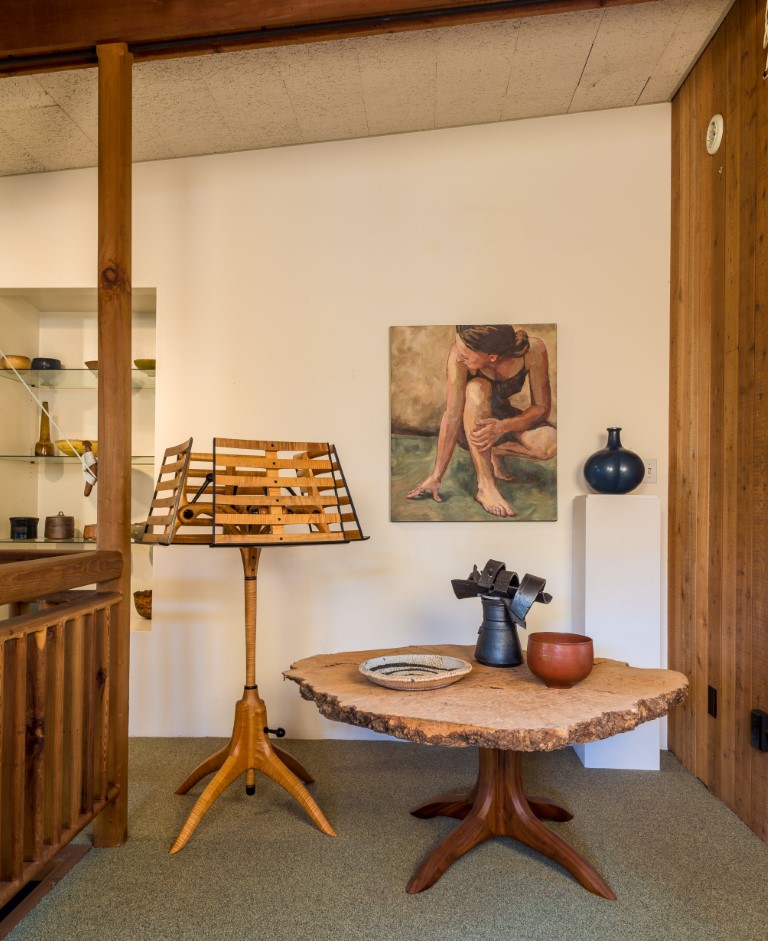 While they serve a specific purpose of holding sheet music, these works are nothing short of spectacular sculptures.
Staircase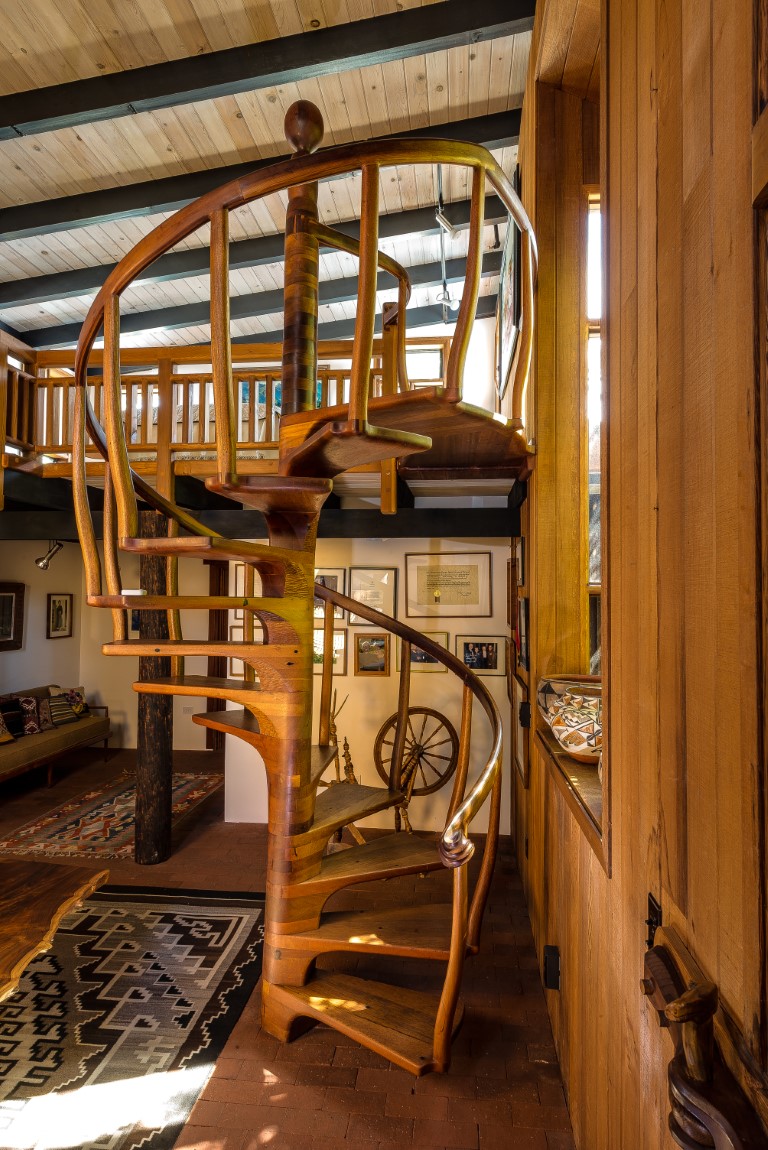 Perhaps my favorite Maloof piece in the home is not actually furniture, but the spiral staircase that is an integral part of the home itself. This is not only impressive from an architectural standpoint, but it also encompasses the curvaceous feel and delightful textures of a Maloof piece of furniture, with beautiful sculpted and chiseled details throughout the massive structure. It was worth the price of admission just to see the staircase in person.
The Evolution of an Artist
As inspiring as it is to see the remarkable body of work on display in the Maloof home, it's equally interesting to follow the progression of Maloof as an artist. While his mastery spanned a great repertoire of projects, he remained steadfast and loyal to the rocking chair throughout his 60+ years of woodworking. His rockers were beautiful from the very beginning, but in the tour you can observe the development of his design as the slats took a more sophisticated shape, the arms become more supportive, more contour emerged in the seats, and the joinery became more bold and visible.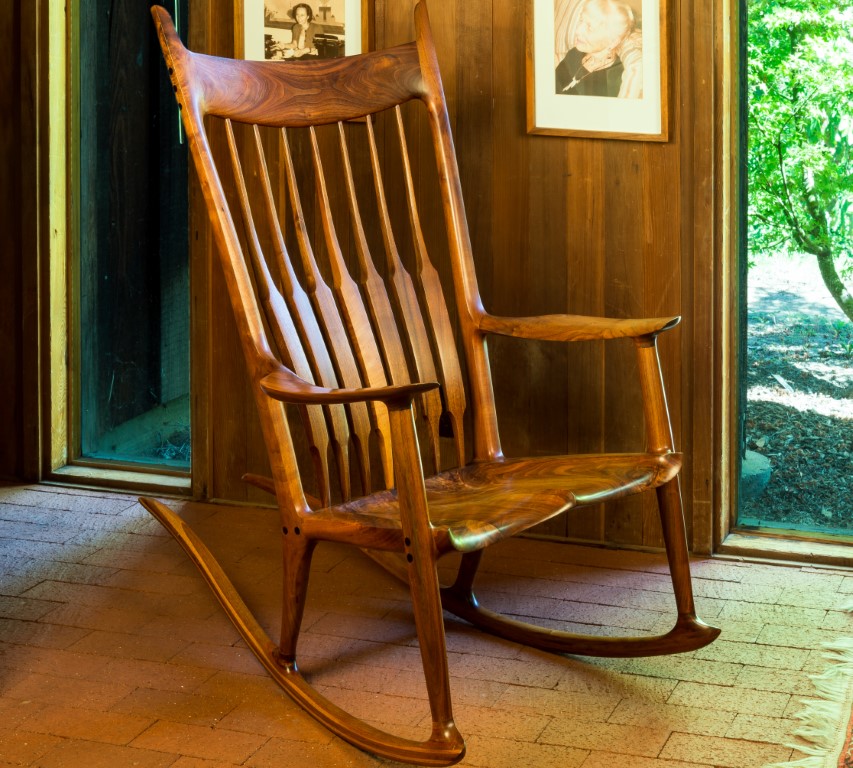 As a woodworker, this evolution is inspiring. It makes me want to revisit some of my earlier designs and projects to further evolve them based on what I've learned over the years. Just as Maloof found himself coming back to his rocking chairs, I find myself returning to Maloof for inspiration. I'm now returning to my own shop with a reinvigorated passion and some "curvy ideas" to explore. If you ever find yourself in Southern California, I strongly encourage you to take this tour, and plan on a couple of extra hours to tour the gallery and gardens, which can be explored for no charge.
Pro-tip: Make a reservation because these tours routinely sell out.