Well, we made it! Our final project of the WWGOA Woodworking Challenge is here and it's a good one: a custom turned coffee scoop. This particular project calls for a kit that you can purchase from many different retailers – see below for some ideas. This is a fun turning project that invites lots of room for creativity – we can't wait to see what you come up with.
Check out the videos and photos below for some tips on this week's project from George Vondriska, Managing Editor of WWGOA, and then click the button to go to the full tutorial. Once you've completed your project, make sure to share a photo with us in the Challenge Facebook Group!

And just because we're on our final project doesn't mean the fun stop here. Make sure to stick around for next week when we will be sharing some of our favorite projects you've completed from over the course of the challenge!
Coffee Scoop Kit Resources
Tips for Making a Coffee Scoop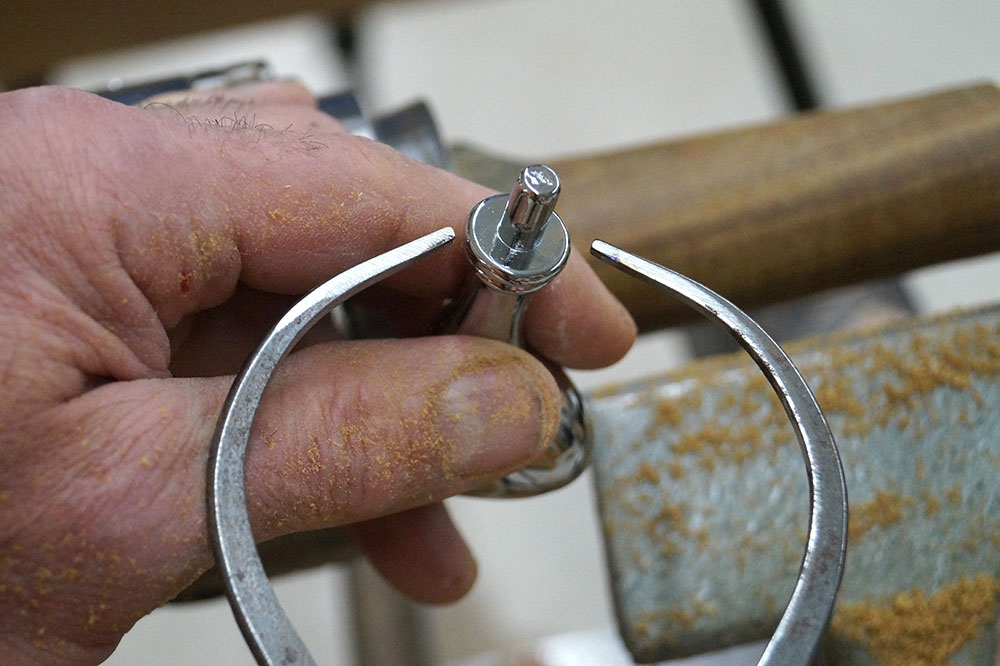 Setting the calipers
When you set the calipers for the coffee scoop, be sure to set them oversize. No problem if the scoop end of the handle ends up too big, but it's bad if it ends up too small.
Adding a stripe to the handle
It's actually pretty easy to add a decorative stripe to your coffee scoop handle. Check out the video above for the process.
What to do if you don't have a four-jaw chuck
If you don't have a four-jaw chuck for your lathe, you can mount the spindle blank for your coffee scoop to a dummy board and fasten it to a face plate.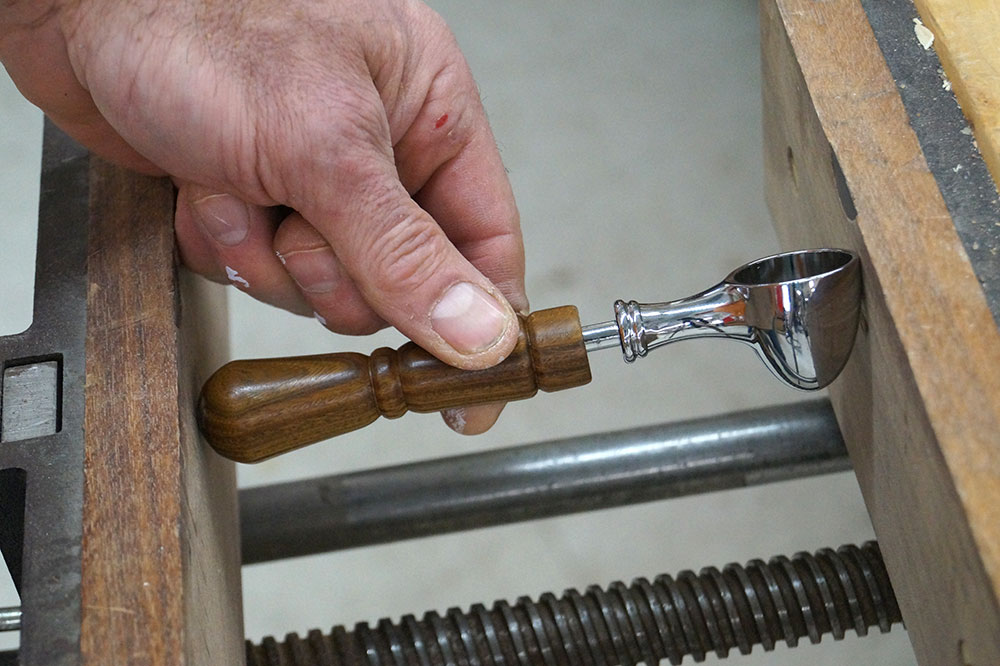 Be careful when attaching the scoop and handle
When you press the handle and scoop together, make sure the two parts are in perfect alignment. Start the squeeze slowly, checking as you go. If the rod starts to go in crooked, you can easily crack the handle.

Ready for the next project? Here's what's coming up next:
Kitchen Tongs
Wine Bottle Holder
Serving Utensils
Knife Block
Butter Board Set
Coffee Scoop

No Comments