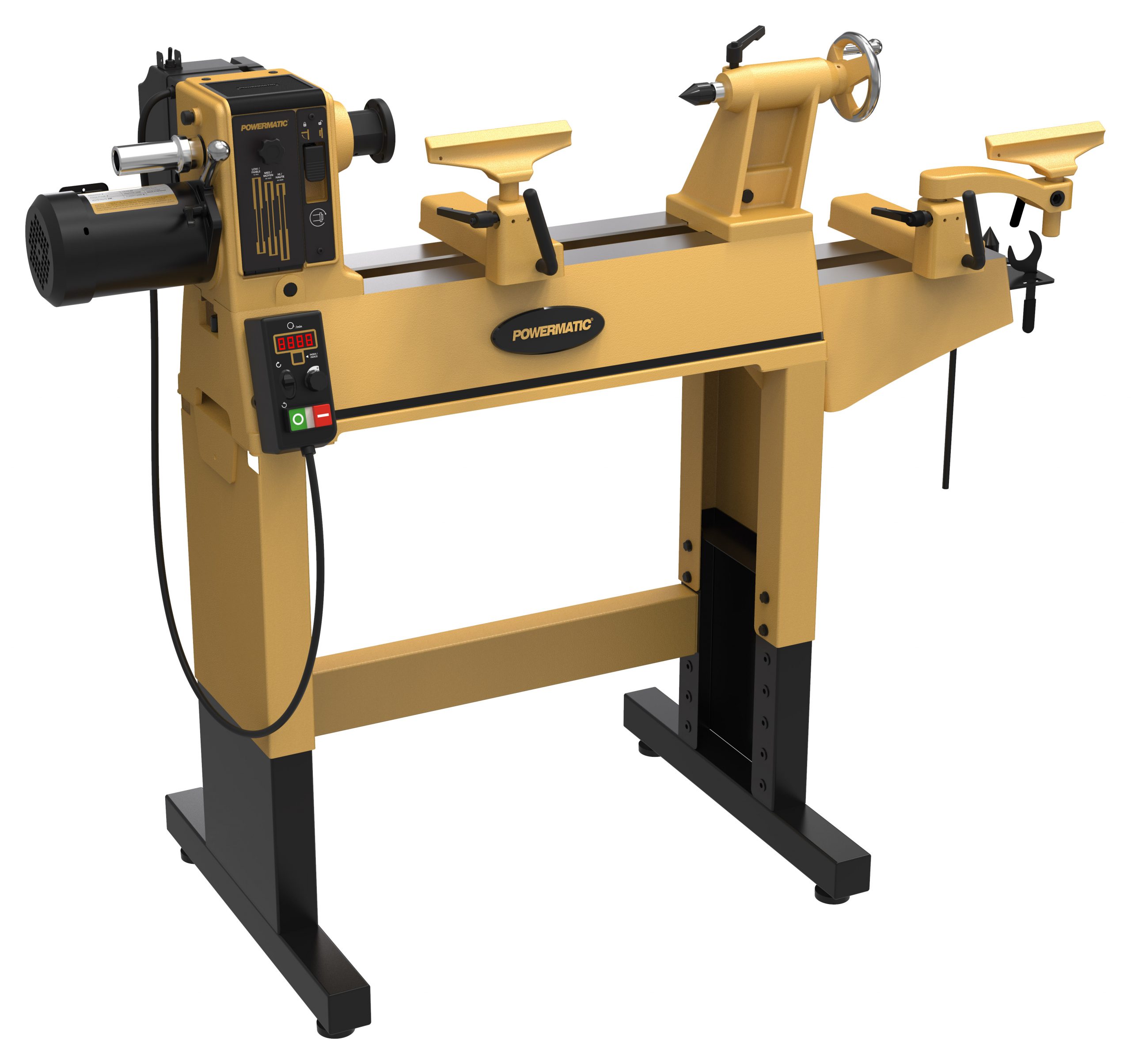 Powermatic has rolled out their PM2014 Wood Lathe ($1999.99). It'll handle 20" between centers and has a 14" swing over the bed. Add a bed extension ($249.99), and you can increase spindle length to 43", plus do larger outboard turnings. The PM2014 weighs 185 pounds by itself, 238 pounds when mounted to the stand.
Power
You can plug the PM2014 into a 115V outlet, and it converts that to 230V three phase power for the machine. It's equipped with a 1 hp motor and has three speed ranges; 15-900 RPM, 30-1800 RPM and 60-3600 RPM.
The Stand
A stand is available for this machine that is height adjustable, allowing you to set the floor to centerline height from 34" to 46". The price for the machine and stand is $2399.99.
When you're ready to put the lathe to work you'll get lots of inspiration from our extensive collection of woodturning videos.