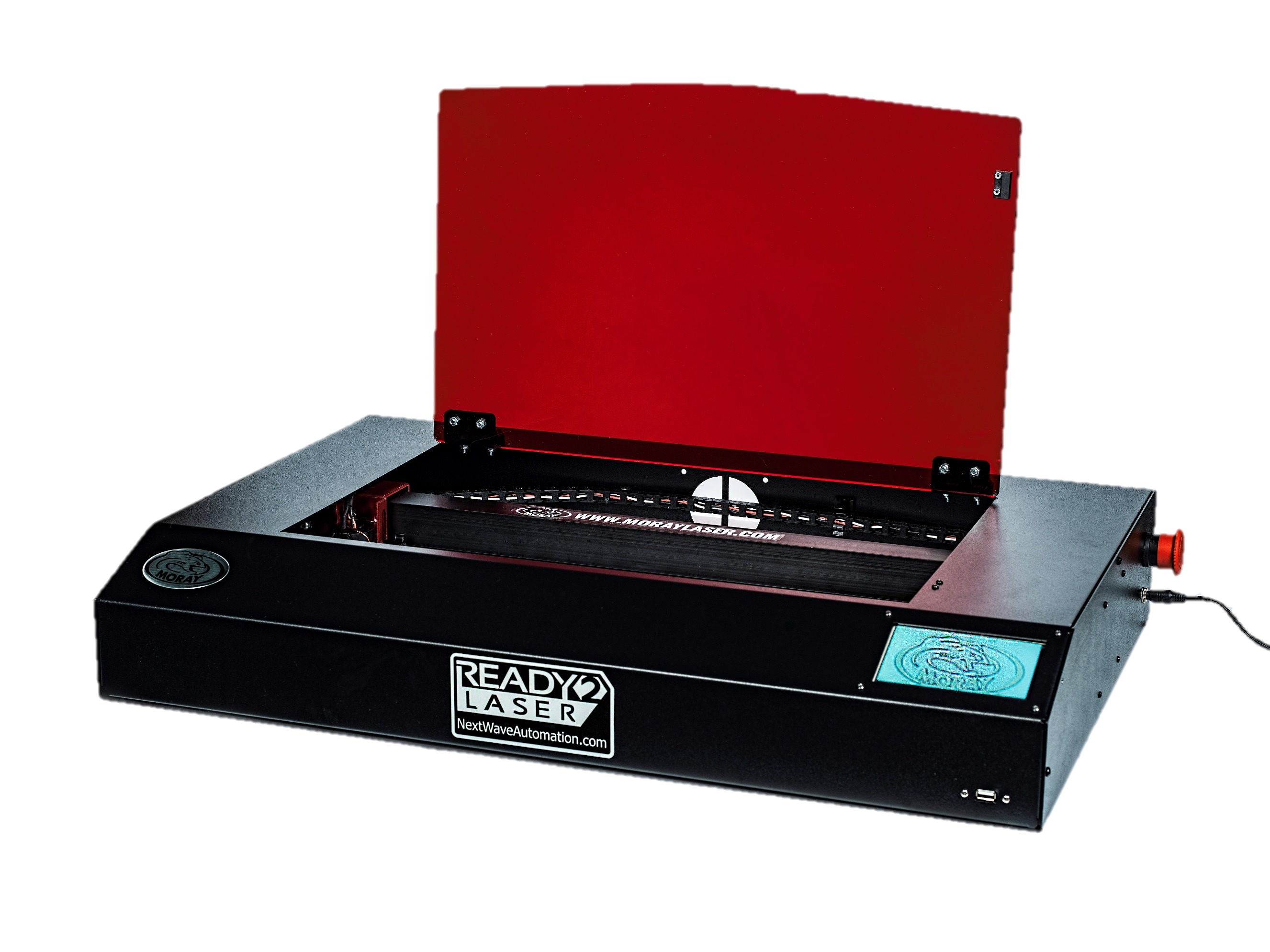 Let's have a look at Next Wave's Moray laser ($1599.99). This is a desktop system with a 7-watt solid state laser diode. It comes with Ready2Design software that will help you quickly get up and running.
Capacity
If you want to place your work inside the laser you have a 12" x 20" burn area. If you want to do laser work on a larger surface, like a tabletop, no problem. The bottom can be easily removed from the laser and the unit placed on any surface you want to do laser work on. This is a great feature, adding to the usefulness of this machine.
Software
The Moray includes software that lets you easily design laser work from just about any image. You can also get a post processor for Vectric software that allows you to design within that software, and then send the design to the Moray.
Function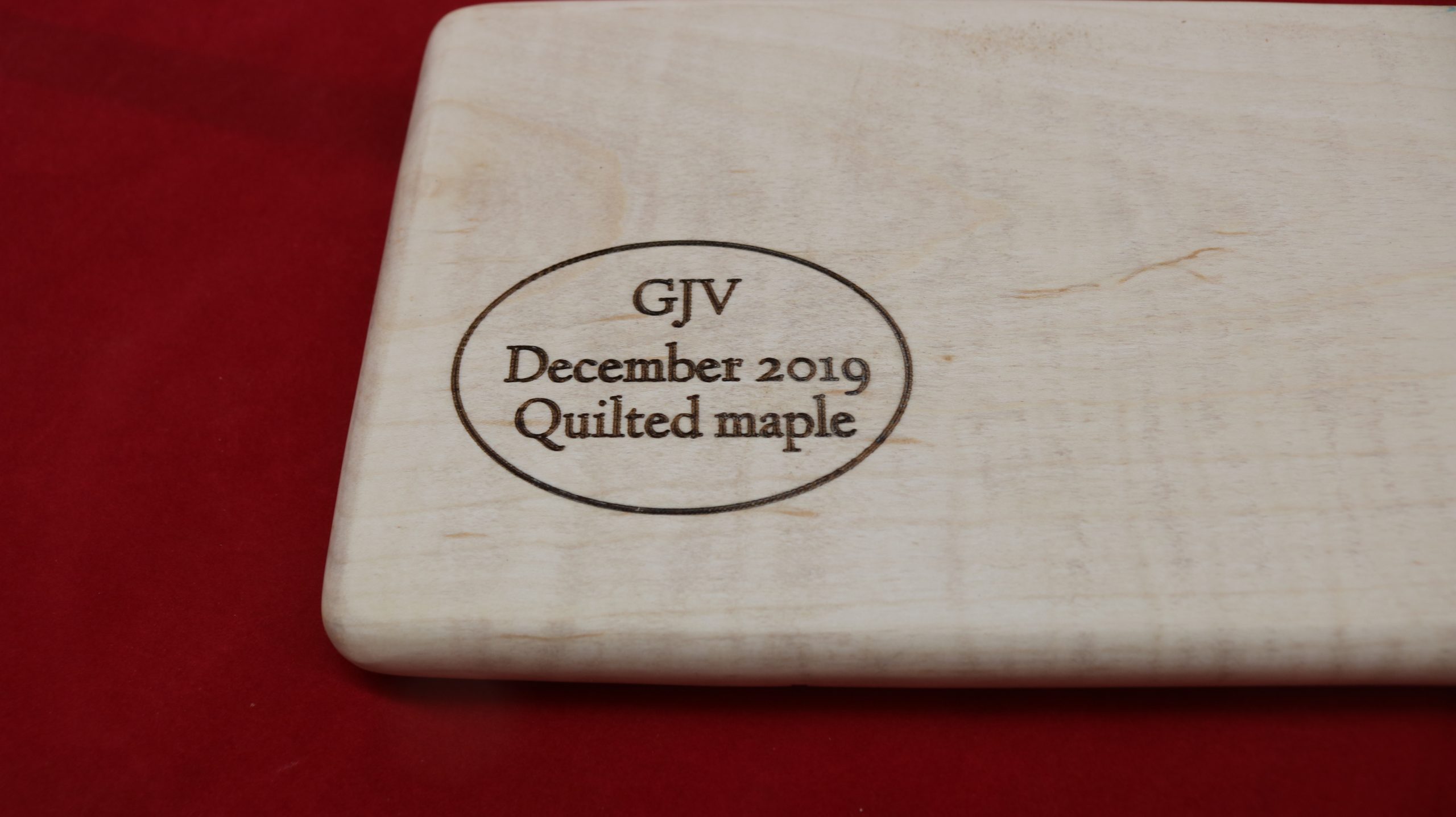 The Moray will easily burn your logo or images into hardwoods and softwoods. You can also burn through lighter materials like balsa, basswood, leather and cloth, cutting them to size and shape. Controlling the output and travel rate of the laser to get the best result is easy to do.
Source:
Moray Ready2Laser Desktop Laser System
$1599.99
(419) 318-4822