Photos by author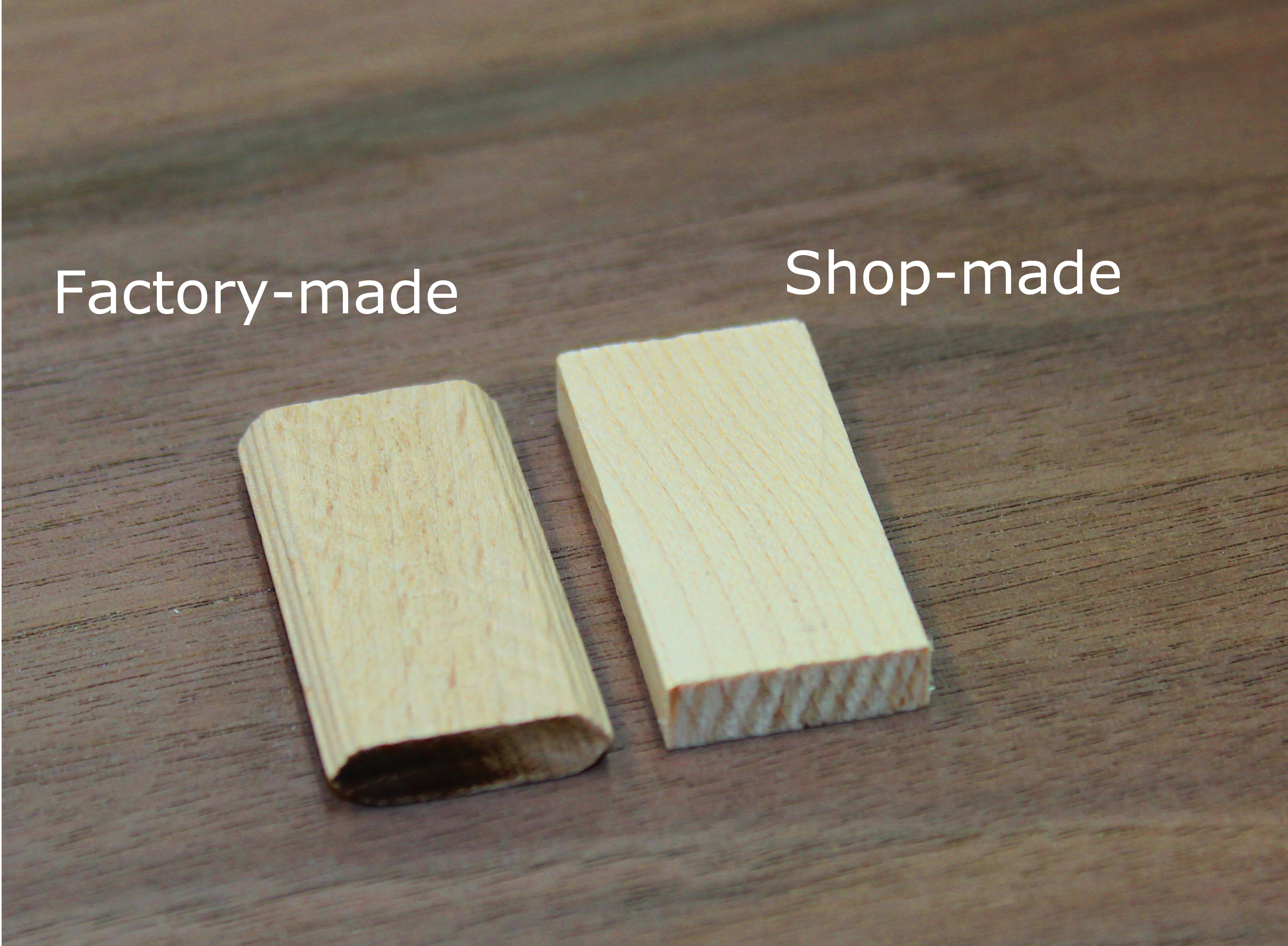 I have to admit that as a hobbyist woodworker of modest means, my Domino purchase was a bit of a budget breaker. I decided that I would reduce the total cost of ownership of this tool by making my own tenons using scrap wood. Penny wise and pound foolish you say? I think not. When I mentioned this strategy to a couple members of the WWGOA editorial team, it led to some lively debate as to whether this could really deliver actual savings when the "dollars to hassle ratio" was taken into account. Ultimately, I believe it will be up to each individual to decide this, but I have found it extremely quick and simple to convert scrap material into perfectly sized floating tenons.
In a simple timed test using wood that had been relegated to my kindling pile, I was able to make 100 tenons (6mm x 40mm) in about 15 minutes. That's about $10 worth of tenons, making my pay-off roughly $40/hour. OK, I'll never get rich with this program, but these savings will add up over the years and I will also never have to put a project on hold because I ran out of tenons.
To make the tenons, plane stock to ¾" thickness, then rip strips to the desired thickness of the tenon. Set the table saw fence using a factory-made Domino tenon and then test the fit in a mortise cut by the Domino itself to ensure a perfect fit. Cut them to length on the bandsaw, or leave them long and cut them at the time of my project to ensure the proper length. I don't bother rounding over the corners as they do not enhance strength, and at ¾" the cheek is a bit wider than on the factory-made ones, providing roughly 20% more gluing surface.
DIY Domino Benefits
• More gluing surface
• Never run out
• Free tenons
• Feel better my expensive Domino purchase (priceless)
As an alternative, if your planer or surface sander handles thin material well, you could plane the stock to the desired tenon thickness, measuring with a precise caliper, then rip to width on a table saw.
Whatever your approach, if you are a penny-pinching Domino owner like me, then some homemade Dominos might just be in your future!