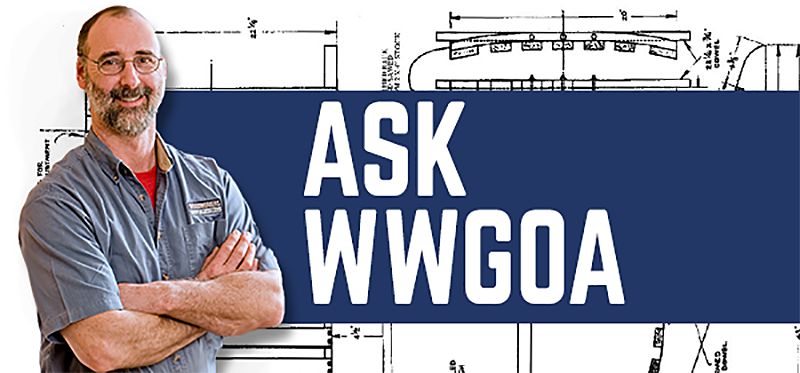 Question:
I ordered a Porter Cable biscuit jointer and was wondering what size biscuits to order. How do you determine what size biscuit is used for a particular job. I have read about PC's FF size but am still confused. Your advice is appreciated.
Submitted by HHolmes
Answer:
The three common biscuit sizes are 0, 10, and 20. You can find these almost anywhere, from home centers to specialty stores. While biscuits are a great joinery solution, they do have a few limitations. One is the length of the slot required to use a biscuit. Even the smallest biscuit, the 0, requires a slot that's too long to use on the end grain of a 1-1/2″ wide face frame rail. This problem is solved by the FF biscuits. They're round, instead of football shaped, and require a different cutter. Biscuit joiners typically use a 5″ diameter cutting blade. Some machines, like the Porter Cable 557, allow you to swap to a smaller diameter blade and use the FF biscuits. If your machine doesn't allow the change to a smaller blade, you can't use the FF biscuits.
When choosing what biscuit to use, go with the largest biscuit that will work for your application.
George
Do you have a question for WWGOA? Ask us on Facebook or email editor@wwgoa.com. Note: questions may be edited for clarity and relevance.