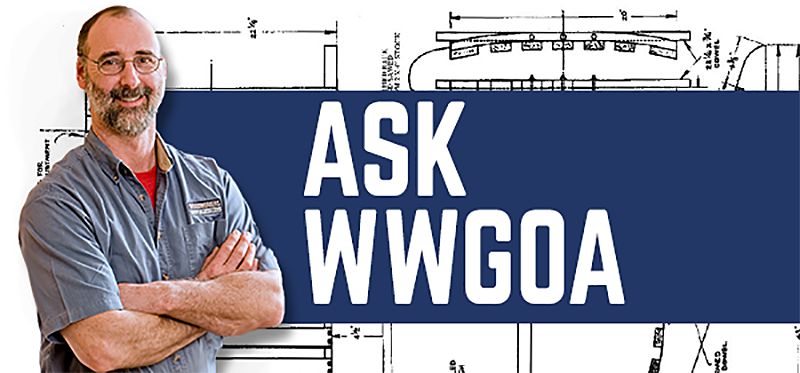 Question:
I'd like to plane some short pieces of 3/4″ x 1.515″ (approx) x 3.5″ long poplar. I am afraid the rollers won't keep feeding the wood and I will get a large dwell mark, and I may possibly damage my new DV735 machine.
Submitted by Jcoleman001
Answer:
You're right. The limiting factor in board length you can safely plane is the distance from infeed roller to outfeed roller. Anything shorter than that will simply get past the infeed roller and then bounce around under the cutter head, since the outfeed roller can't grab it and feed it.
You need to leave these pieces long and plane them first, then do your final length cuts to reduce them to the short lengths your project requires.
George
Do you have a question for WWGOA? Ask us on Facebook or email editor@wwgoa.com. Note: questions may be edited for clarity and relevance.