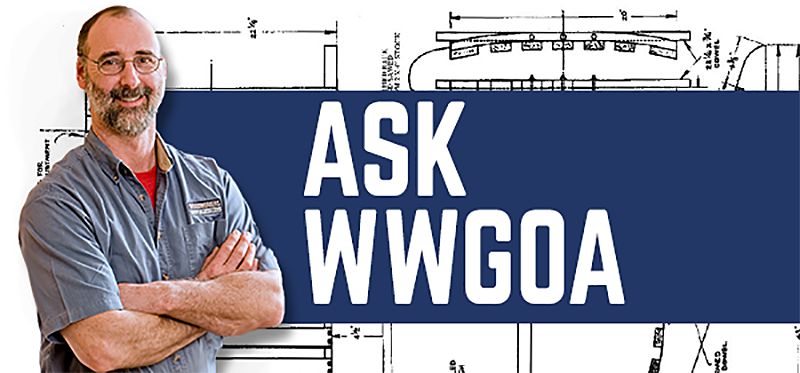 Question:
How can I flatten plywood? I am making some panels out of 1/2″ oak plywood. The panels are not completely flat and will not fit the grooves in the frame.
Submitted by Mackym
Answer:
This may not be a fixable problem, but you can try. One downside to plywood is its tendency to cup. In the future you may want to try oak mdf (medium density fiberboard) instead of plywood. It's much more likely to stay flat.
Using a sponge that's slightly damp, moisten the concave side of each piece. Give the plywood some time and see if it flattens itself. There are lots of 'it depends', regarding how wet the sponge should be and how long the plywood has to sit, so you'll have to experiment. A guitar I made had a plywood soundboard that was bowed. I used this trick to flatten it, but got it too wet the first time and it bowed it in the opposite direction. I then had to do the same trick on the other face.
Let us know how it goes for you.
George
Do you have a question for WWGOA? Ask us on Facebook or email editor@wwgoa.com. Note: questions may be edited for clarity and relevance.