Join us in Germany in 2021! We're excited to share with you an exclusive Woodworkers Guild of America trip to Germany with George Vondriska in the Spring of 2021. There will be amazing sites to see, incredible woodworking techniques to learn from around the country, unique classes from your instructor and the chance to enjoy it with other enthusiastic woodworkers! Look through the itinerary below and join WWGOA and George next Spring for the trip of a lifetime!
Full Package Price: $3,953.00 | Air from New York City Land Only Price: $3,089.00 | Land only rate does not include airport / hotel transfers (per person, based on double occupancy)
To make your reservation call us at 815-663-4046 or Toll-Free at: 877-887-1188 (USA or Canada) 02393-880068 (UK) 18-0010-6424 (Australia)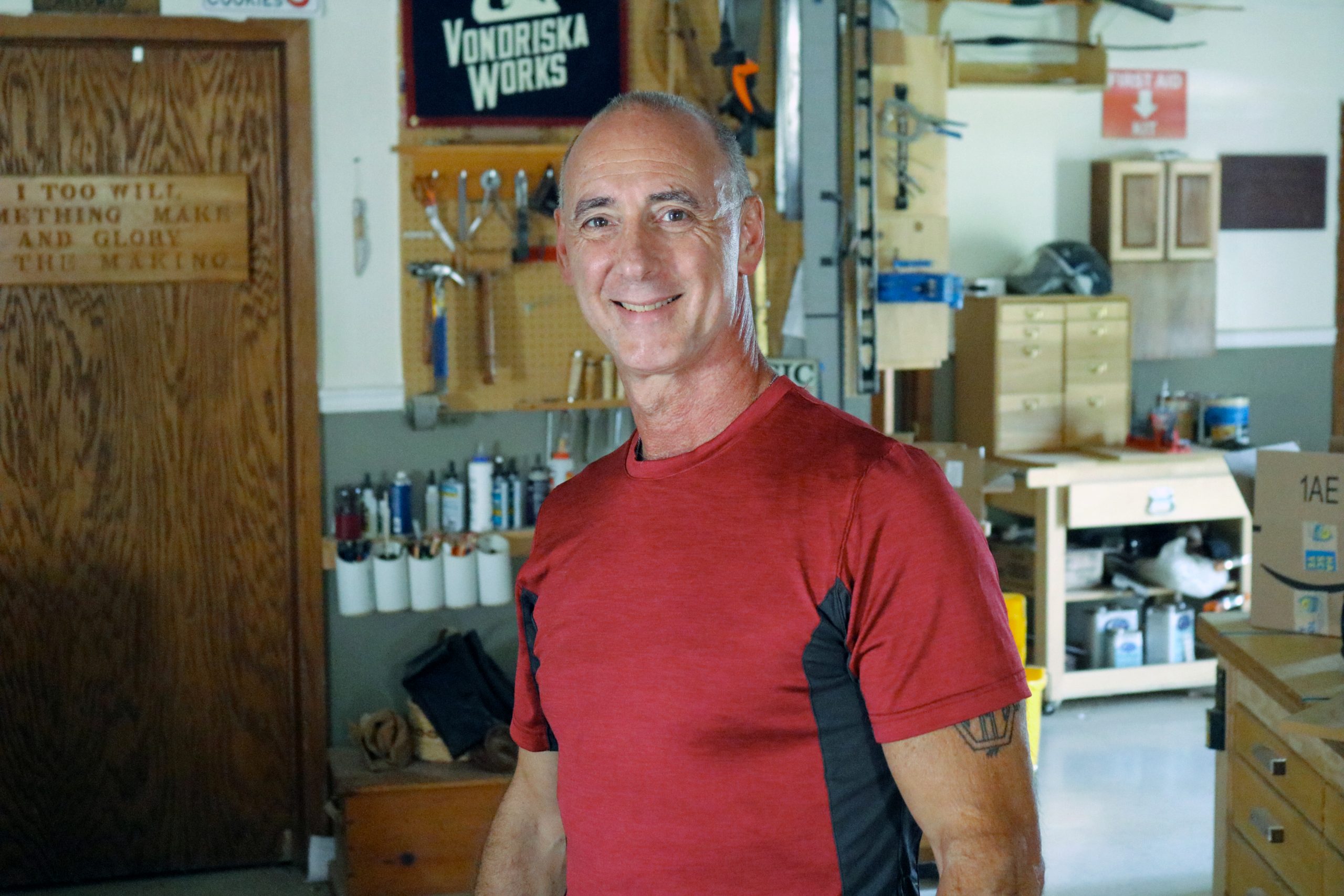 Your WWGOA Instructor
As our Managing Editor, George Vondriska is our most experienced woodworker on WWGOA. He has owned and run his own woodworking company for over 15 years and is in all your favorite WWGOA videos. He is a excellent teacher and has a fun project ready for this trip!
9 Day Germany Tour Package Includes:
Round trip international airfare from New York City to Munich. (Airfare available from your closest international airport for an additional fee. First/Business class upgrades available)
Round trip transfers to and from the airports and hotels in Germany.
First class hotel accommodations in Munich and Nuremberg. (Suite upgrades available)
Private deluxe motor coach and driver the entire time.
A Panoramic city tour of Nuremberg with a professional local guide.
Delicious buffet breakfast served daily, and special welcome & farewell dinners.
A professional Craftours escort the entire time.
Woodworking technique class with WWGOA Managing Editor George Vondriska.
Daily woodworking chat with WWGOA Managing Editor George Vondriska.
A panoramic city tour of Munich with a professional local guide.
An opportunity to visit local German woodcarvers in their workshops, receive a special demonstration and see their finished work.
A scenic drive through the countryside of Bavaria to the charming village of Oberramergau.
A tour of King Ludwig II's Neuschwanstein's Castle.
A visit to the famous Käthe Wohlfahrt Christmas shop to view and shop their extraordinary carved wooden Christmas ornaments.
A visit to the quaint village of Rothenburg.
Craftours backpack and lanyard.
All taxes are included and travel insurance is highly recommended.
A Craftours commemorative gift.

Germany Highlights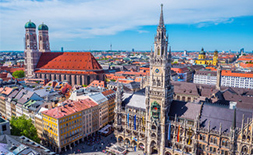 Munich
Munich, capital of Bavaria, is home to centuries-old buildings and numerous museums. The city is known for its annual Oktoberfest celebration and its beer halls, including the famed Hofbrauhaus, founded in 1589. In the Altstadt (Old Town), central Marienplatz square contains landmarks such as Neo-Gothic Neues Rathaus (town hall), with a popular glockenspiel show that chimes and reenacts stories from the 16th century.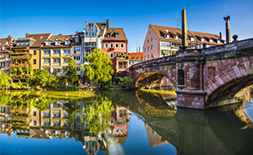 Nuremberg
Nuremberg is the second-largest city of the German federal state of Bavaria after its capital Munich, and its 511,628 inhabitants make it the 14th largest city in Germany. As you tour the city, discover how at the end of WWII, the city became famous for the Nuremberg trials of Nazi officials for war crimes and against humanity.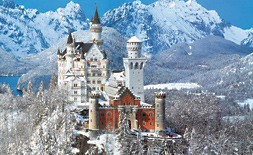 Neunschwanstein Castle
Neuschwanstein Castle is a nineteenth-century Romanesque Revival palace on a rugged hill above the village of Hohenschwangau near Fussen in southwest Bavaria, Germany. The palace was commissioned by Ludwig II of Bavaria as a retreat and as a homage to Richard Wagner. Ludwig paid for the palace out of his personal fortune and by means of extensive borrowing, rather than Bavarian public funds.
---
Testimonials from past Germany Tours
Barbara Canfora- "I traveled with Craftours to the Christmas Markets in Germany this past December, 2013. We all had a wonderful time. The trip was well planned with many points of interest and historical sites. There was also enough leisure time to do what you wanted to do including sightseeing and shopping in the Christmas Markets. Our bus driver and travel guide were great. They were very knowledgeable and spent plenty of time with us. I will be traveling with them again. It would be a wonderful experience if you could join them on one of the trips. I'm sure you will enjoy your as much as I enjoyed mine.."
Gayle Shapiro- "My recent Craftours trip to Germany & Austria was wonderful; definitely exceeded expectations. A great and accommodating guide who made sure all of our needs were satisfied. But perhaps the biggest surprise was how much I enjoyed the interaction with all of the other travelers in our group. Getting to know so many people from different places and walks of life was one of the best aspects of the trip! Sure would love to go to Tuscany…"
Denise Corley- "I went to Germany, Switzerland and Austria with Craftours a few years ago which was a dream of a lifetime. I can still remember how I felt looking at the Alps in Lucerne and thinking to myself how incredibly fortunate I was to be on this trip, with a wonderful group of women, a great tour leader and to be seeing one of the most beautiful sights I had ever seen. I was a bit concerned to be traveling alone, but with Craftours, I met some great friends and felt totally safe and well cared for. I will undoubtedly travel again with Craftours. Thanks for a wonderful experience."
To make your reservation call us at 815-663-4046 or Toll-Free at: 877-887-1188 (USA or Canada) 02393-880068 (UK) 18-0010-6424 (Australia)