It's not often that you'll need this trick, but when you do, the time you'll save will be tremendous. The idea hit me the other day while I stood in front of my miter saw chopping multiple lengths of shelf edging one after another. Oh the boredom! Let's say you need to make a whole mess of equal length edge strips to apply to shelves or whatever, and you want to make them all exactly the same length, and so the ends are perfect without any tearout, then do this: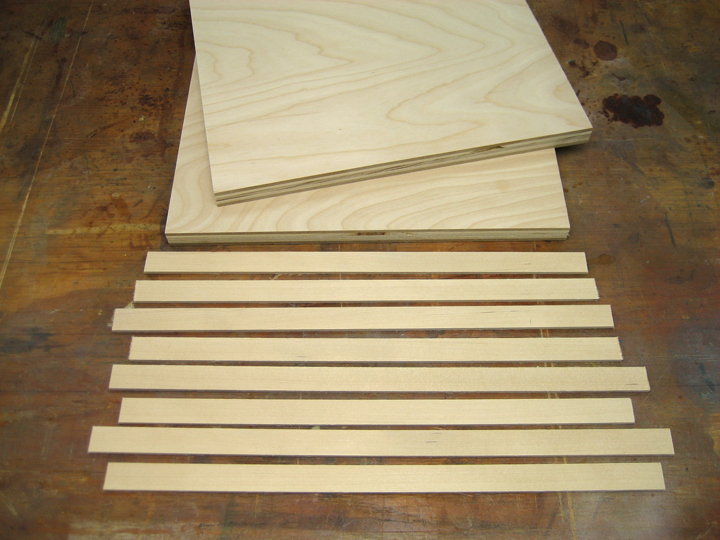 Rough cut a bunch of edge strips close to the length you need. I use my bandsaw for this.
Bundle the strips together with one end flush. Wrap masking tape around the bundle near the ends, and over where you will cut. Set the bundle against the piece you will edge, and mark the length at both ends.
Cut the ends on a miter saw.
Remove the tape, and voila! All are exactly the same length, and all the cut ends are perfect.
Photos By Author