I love going to tool shows. I attended AWFS 2019 in Las Vegas, and here are some of the great products I spotted while I was there.
Hollowing Chisels and Wire Burning Kit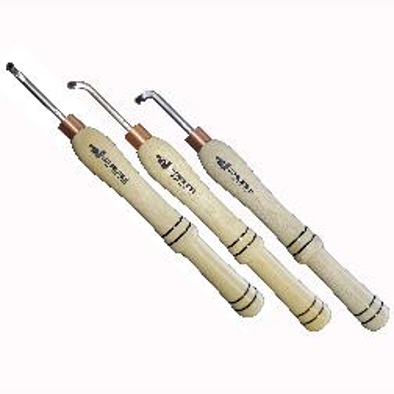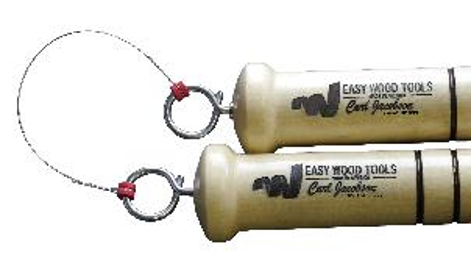 Easy Wood Tools is ready to help you turn smarter, not harder. They're Mini Hollower Set, $286, is designed for smaller-scale hollow form turnings. They're equipped with negative rake carbide cutters, which offer you a couple of advantages. Carbide cutters means you'll never sharpen your lathe chisels. When a cutter is dull, loosen a bolt and spin the cutter to expose a fresh edge. When it's used up, just replace it. Negative rake cutters provide a less aggressive cut. This is a nice feature when you're extending these tools deep into a hollow form.
Their Wire Burning Kit, $50, is a hot item. Grab the handles, pull the wire against your spinning project, and you'll get a great burn accent. I like to make a small V cut first and nest the wire in the V. Find their contact information below.
Easy Wood Tools
(866) 963-0294
Benchtop CNC with Automatic Tool Changer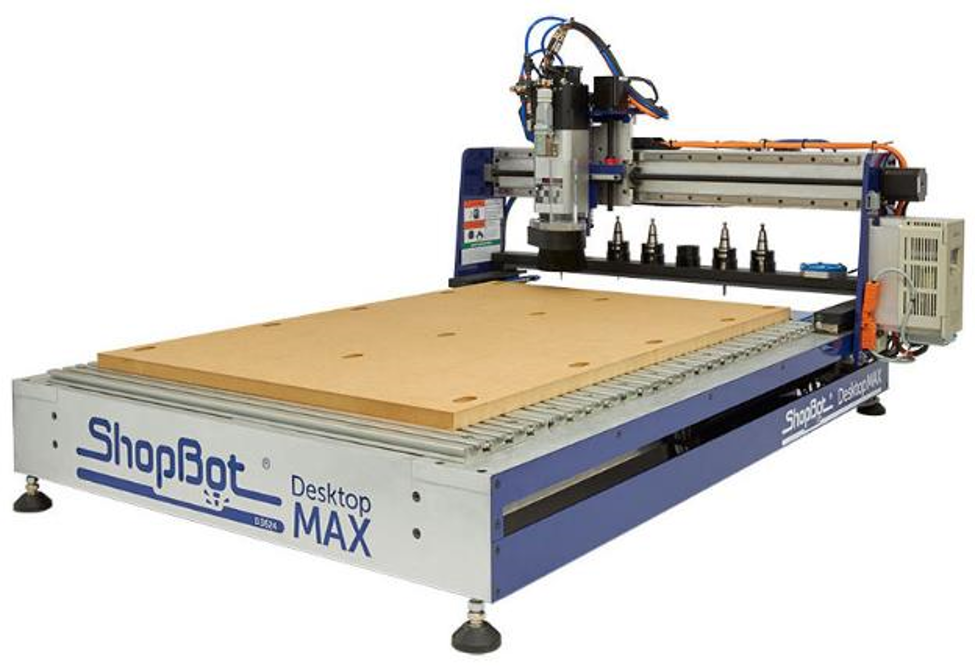 The Desktop MAX ATC (Automatic Tool Changer), $14,950, from ShopBot is more than a tool changer, it's a game changer. Load each of the six tool holders with a different router bit, press the go button, and the machine will automatically cycle through the bits required for your project. No downtime, no stopping to do bit changes, no new Z zero with every bit change. It's all automatic.
Using a machine with ATC versus one that doesn't have it is a short learning curve in VCarve software and in the mechanics of using the machine. The bits you're using must be numbered within the Tool Database in VCarve. Once you're at the machine you'll Z zero the bits within their tool holder (an automated process) and be ready to run.
This machine has a 24" x 36" bed, 3-1/2" Z and 120-volt spindle. An optional vacuum bed is also available. The tool holders will handle 1/4″ or 3/8" shank router bits. Find their contact information below.
ShopBot Tools
www.shopbottools.com
(866) 528-5918
Big Mini Lathe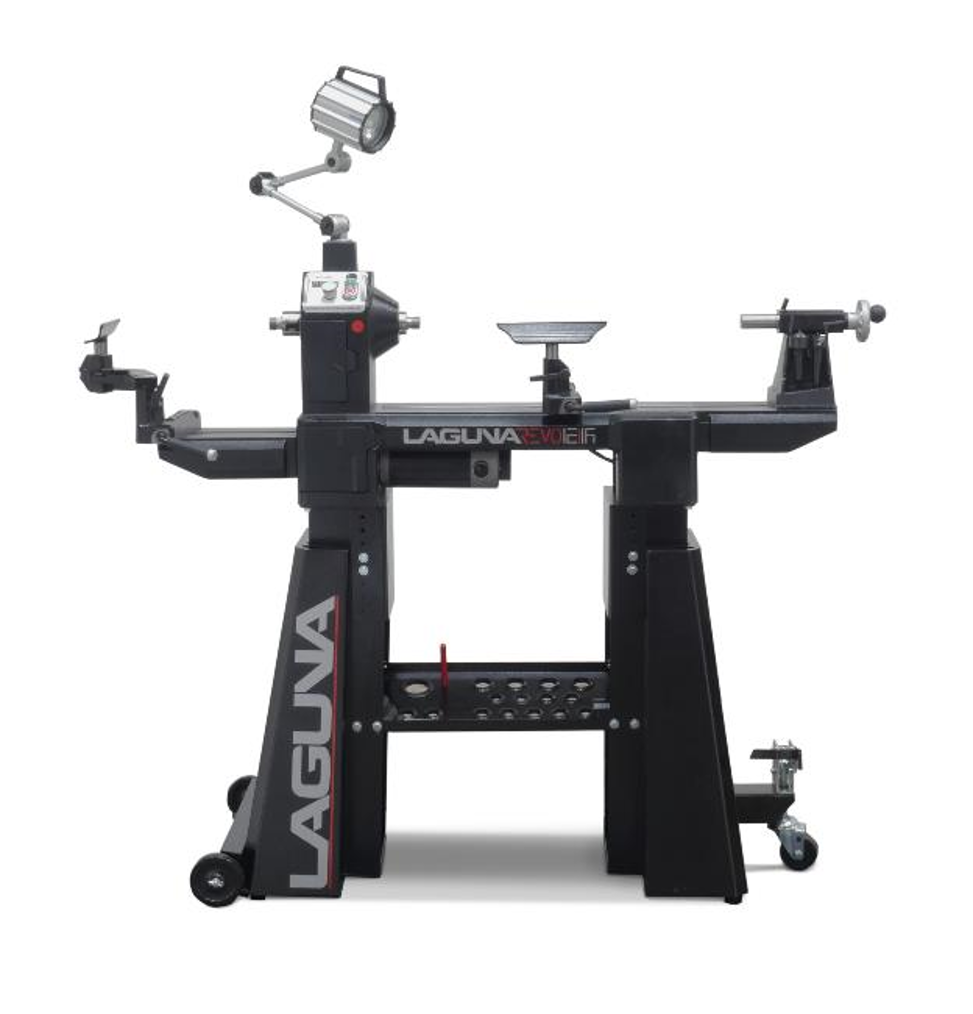 Laguna's 12/16 Revo lathe, (starts at $799) packs a lot of lathe into a little space. It's got a lot of features I like but my two favorites are electronic variable speed and weight. Electronic variable speed works like a dimmer switch, letting you easily dial in the perfect speed for your project. Weight (118 pounds, lathe only) helps the machine sit still when you're getting turnings from rough to round. Add the base, $325, and you're adding another 81 pounds. Add the Expansion Set for outboard turning, $150, and you're piling on more cast iron. That's a good thing.
The 12/16 is a 110-volt machine with a 1-hp DC motor. In addition to variable speed, it will run in reverse. There are three-speed ranges, controlled by a poly-v belt on step pulleys. The ranges are 50-525, 325-1750, and 650-3500 rpm. Swing over the bed is 12-1/2". Outboard swing is 16". Distance between centers is 15-1/2". Find their contact information below.
Laguna Tools
(800) 234-1976
Planes That Are Anything but Plain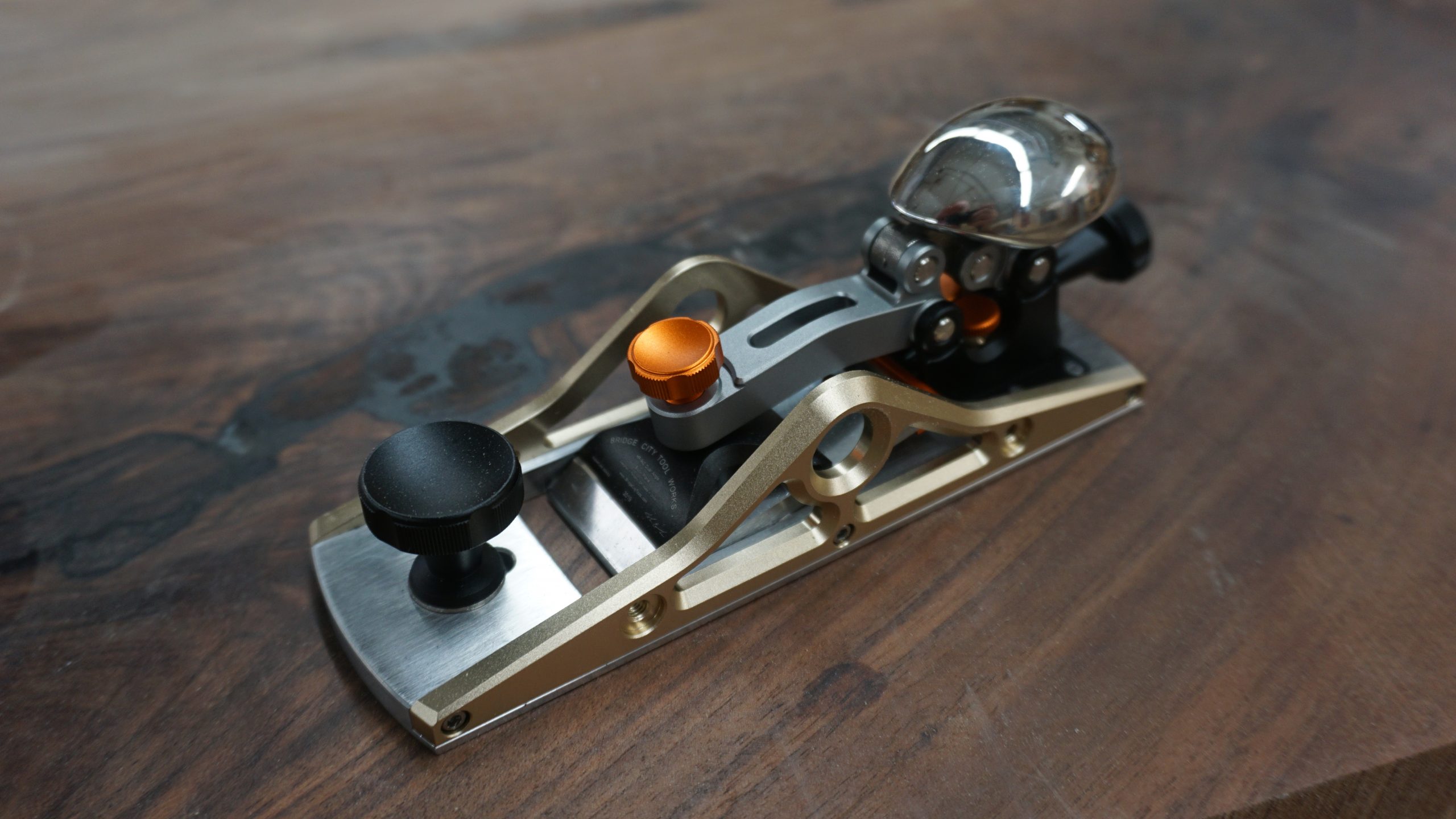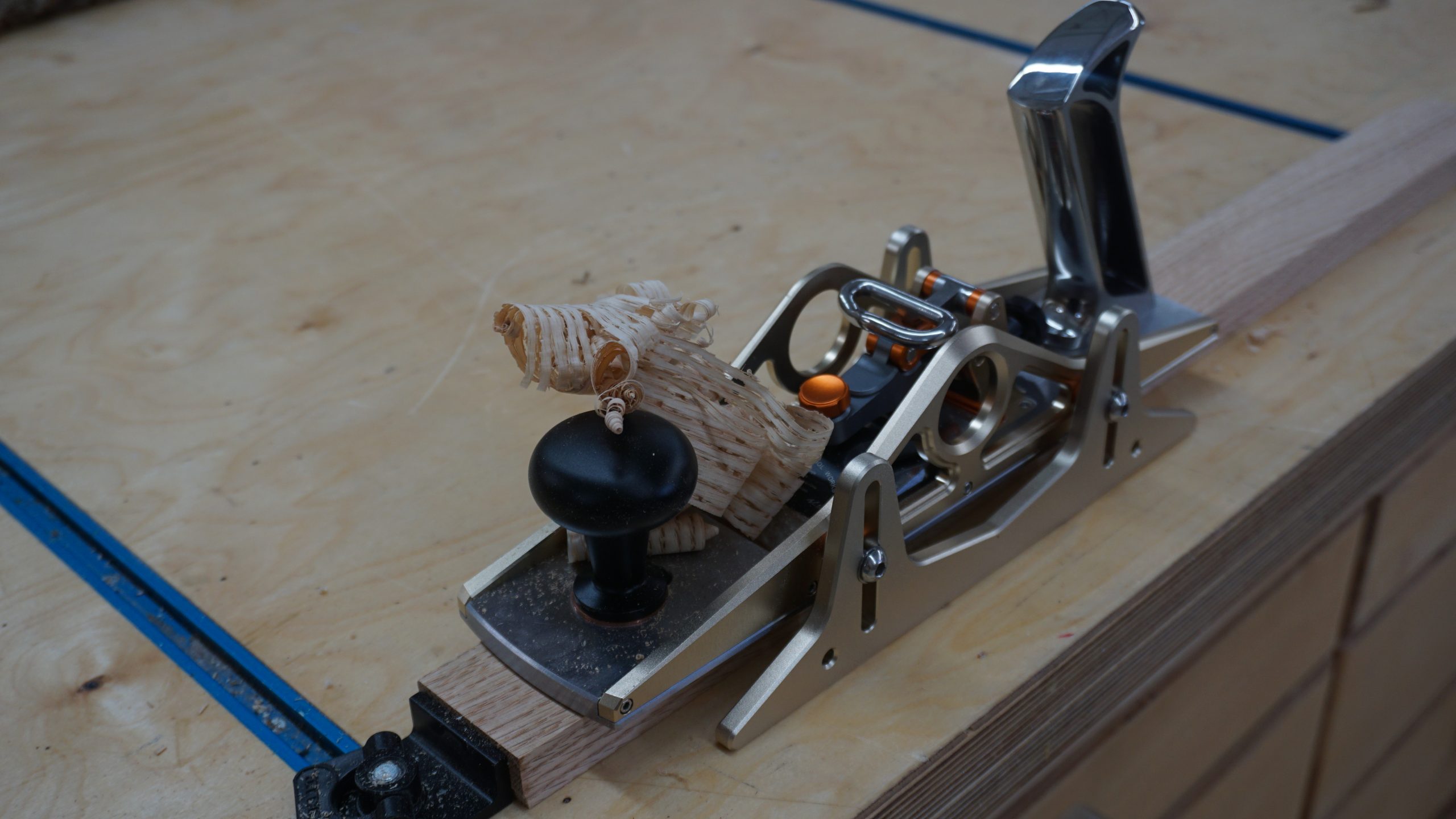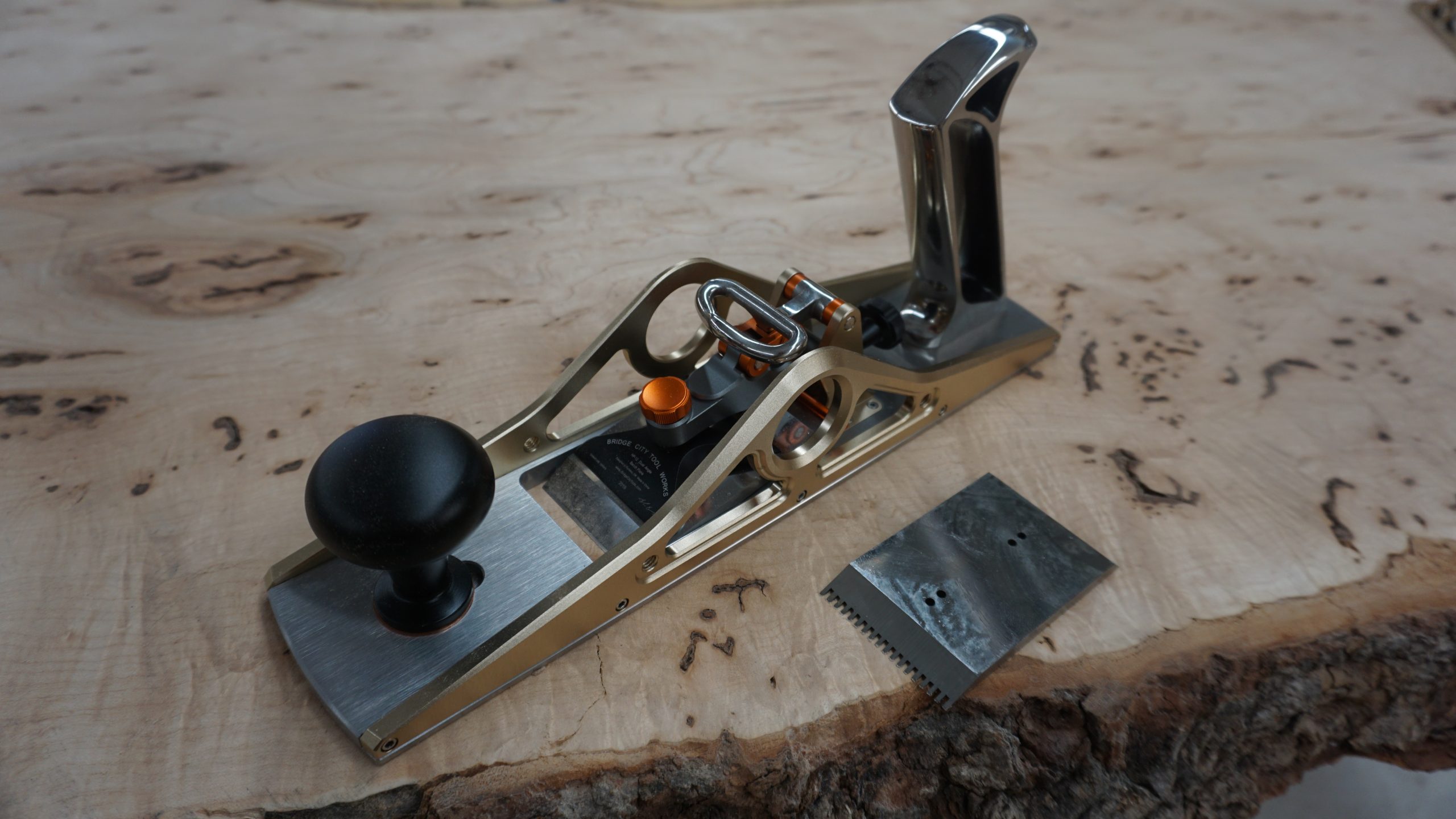 These two beauties are from Bridge City Tool Works and they're a joy to hold and to behold. They're the HP-12, $1079, and the HP-9v2, $769; both dual angle planes. The HP-12 is a 12" long bench plane. The HP-9v2 is a 6-7/16" long block plane.
The HP-12 comes with two irons, providing four grind angles; 42-degree for low angle work, 47-degree for standard work, 60-degree for difficult grain, and scrub grind for quick flattening. Fine adjustment of the iron is a given; one full turn of the lead screw changes depth of cut by only .004".
A very unique feature is the ability to add depth skids. This allows you to hand plane material up to 2" thick to uniform thickness, provided it's narrow enough for the skids to straddle the work.
The HP-9v2 comes with one iron with two grinds; 42-degrees for end grain, and 47-degrees for general purpose work, with the plane iron bedded at 12-degrees. It provides the same fine iron control as the HP-12 and also accepts skids for thickness planing. The HP-9v2 also comes with a guide fence that simplifies and provides greater control for squaring edges or cutting a chamfer. Find their contact information below.
Bridge City Tool Works
(800) 253-3332