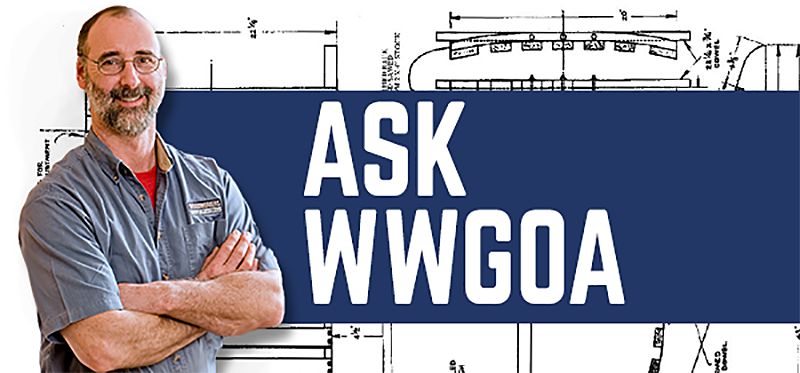 "How do you keep your table saw so shiny? I use tool spray, but it leaves the cast iron top foggy looking. Do you recommend a wax instead?"
Submitted by: John
WWGOA Editor Response:
There are a number of good products on the market that will protect your tools. Wax is fine, but I'm too lazy to use it. I really like the ease of spritzing a liquid on and wiping it off. The easier it is to do, the more likely you'll do it. The most important thing is that the lubricant is designed for the job. You shouldn't use anything with silicone in it. The silicone can migrate into your material and prevent finish from sticking. It also shouldn't be greasy or oily.
I use a couple of products from Empire Manufacturing. Top Saver does a nice job of removing surface rust and protecting the surface from future rust. I use it on every surface in my shop, just to help moving parts to move better. Planer bed, jointer, router bases, dovetail template…everything.
George Vondriska
Managing Editor
Got a woodworking question you need answered? Comment or Email us at editor@wwgoa.com
Related Video: