2 days + 50 volunteers = 12 guitars. Build a Vet a Guitar 2015, held at Vondriska Woodworks in Hammond, WI, was a great success. Volunteers worked together to assemble 12 acoustic guitar kits, with completed kits going to Guitars for Vets. G4V provides an acoustic guitar and ten lessons for injured vets. We're thrilled to support this organization. Check out the Build website for more info on the Build.
Here's a video that provides an overview of what our two days looked like, and pictures of specific steps of the process.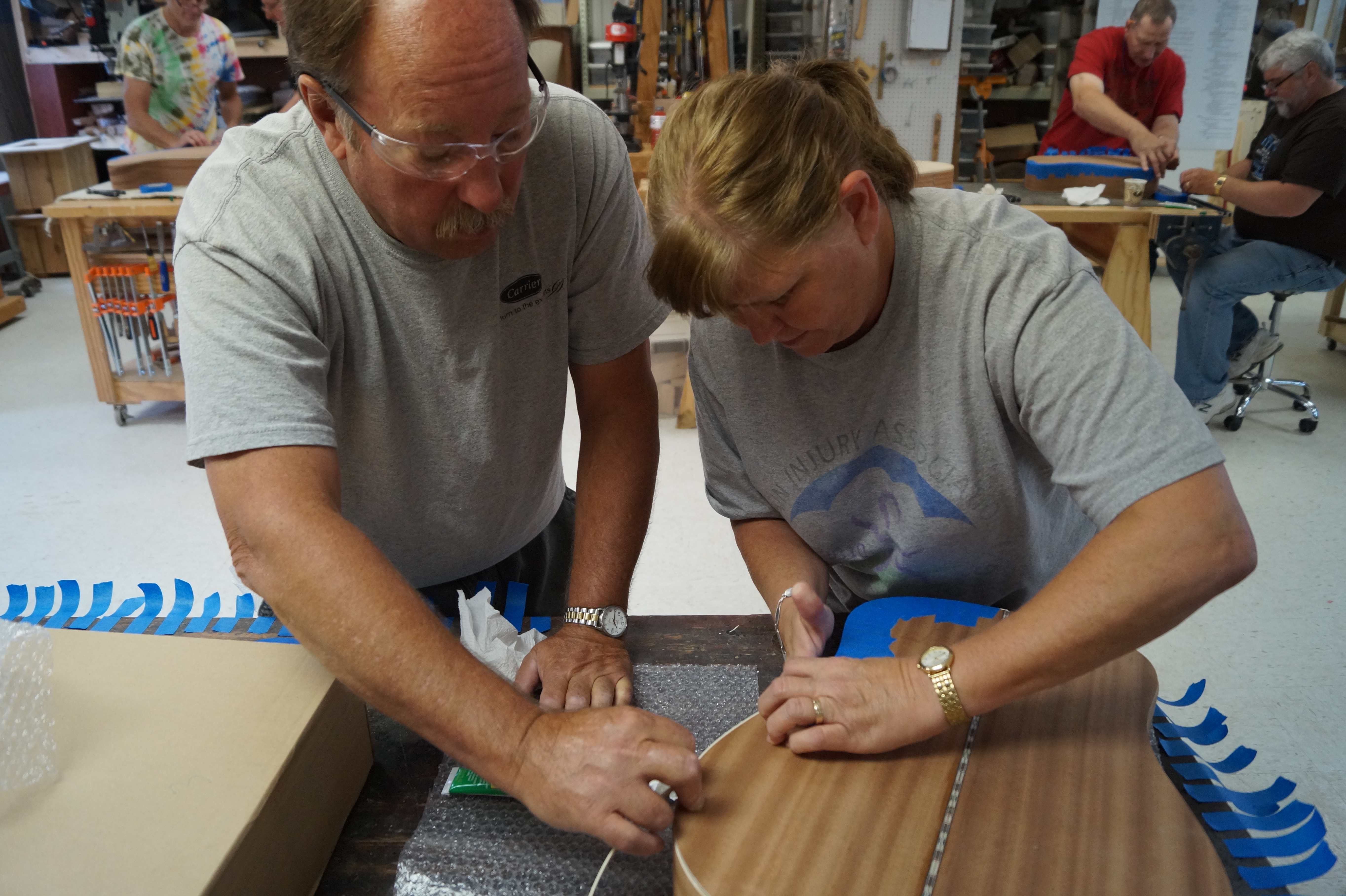 Installing the binding and purfling was one of the trickier tasks. Patience, careful application of glue, and paying attention to the multi-strand purfling are all very important.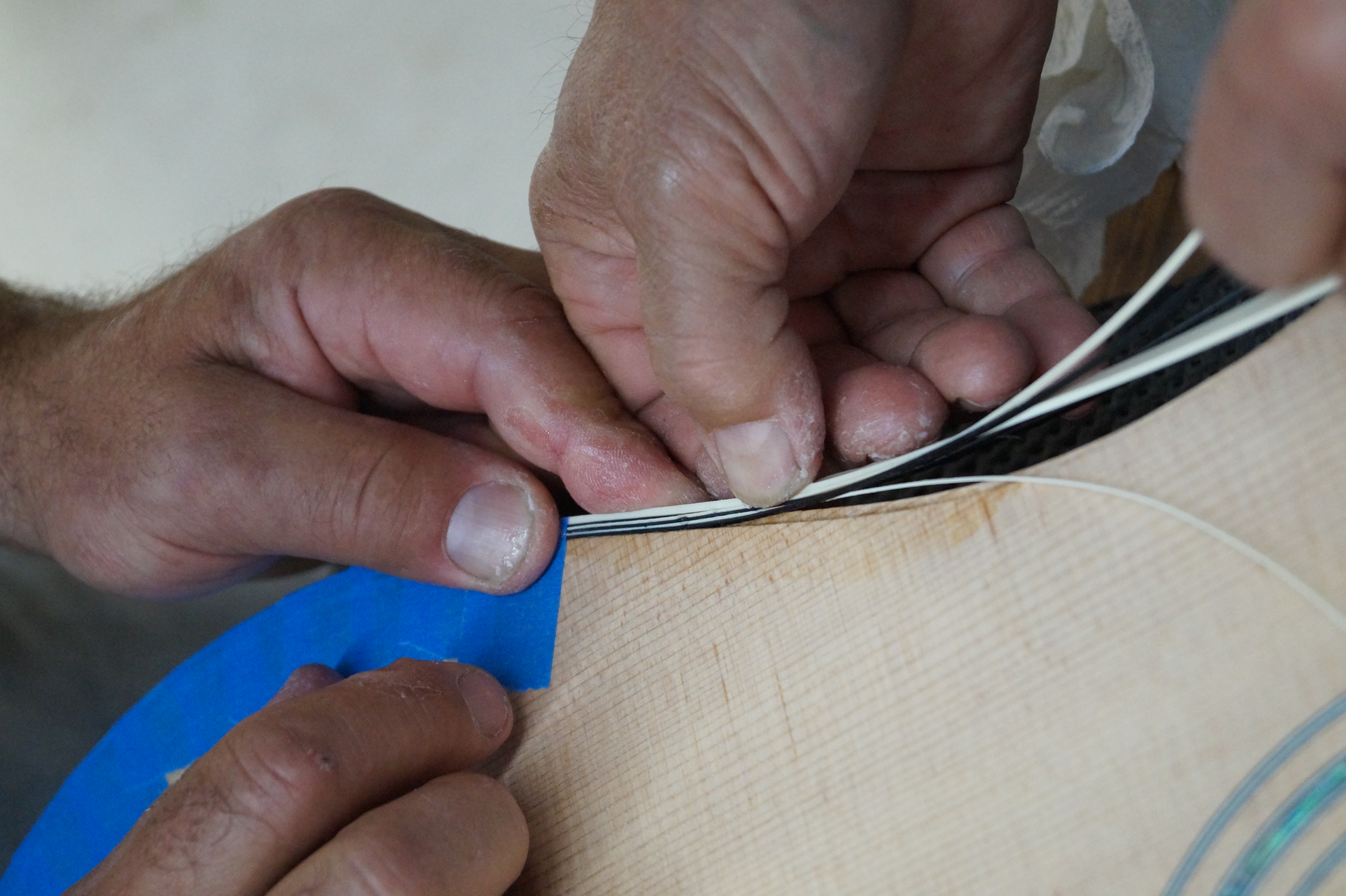 The resulting detail is a very nice touch on the guitars.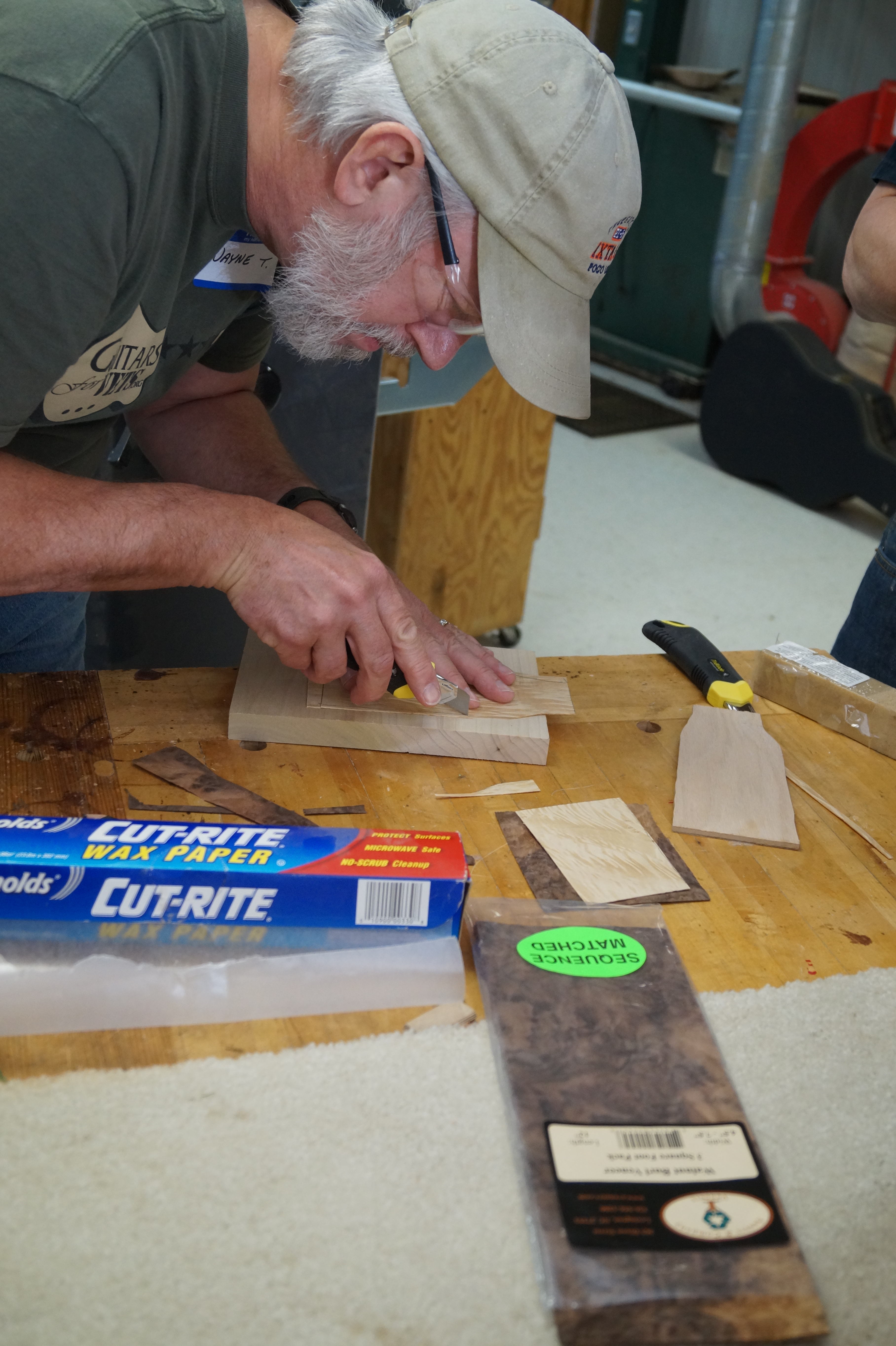 We personalized the headstocks with some beautiful veneers.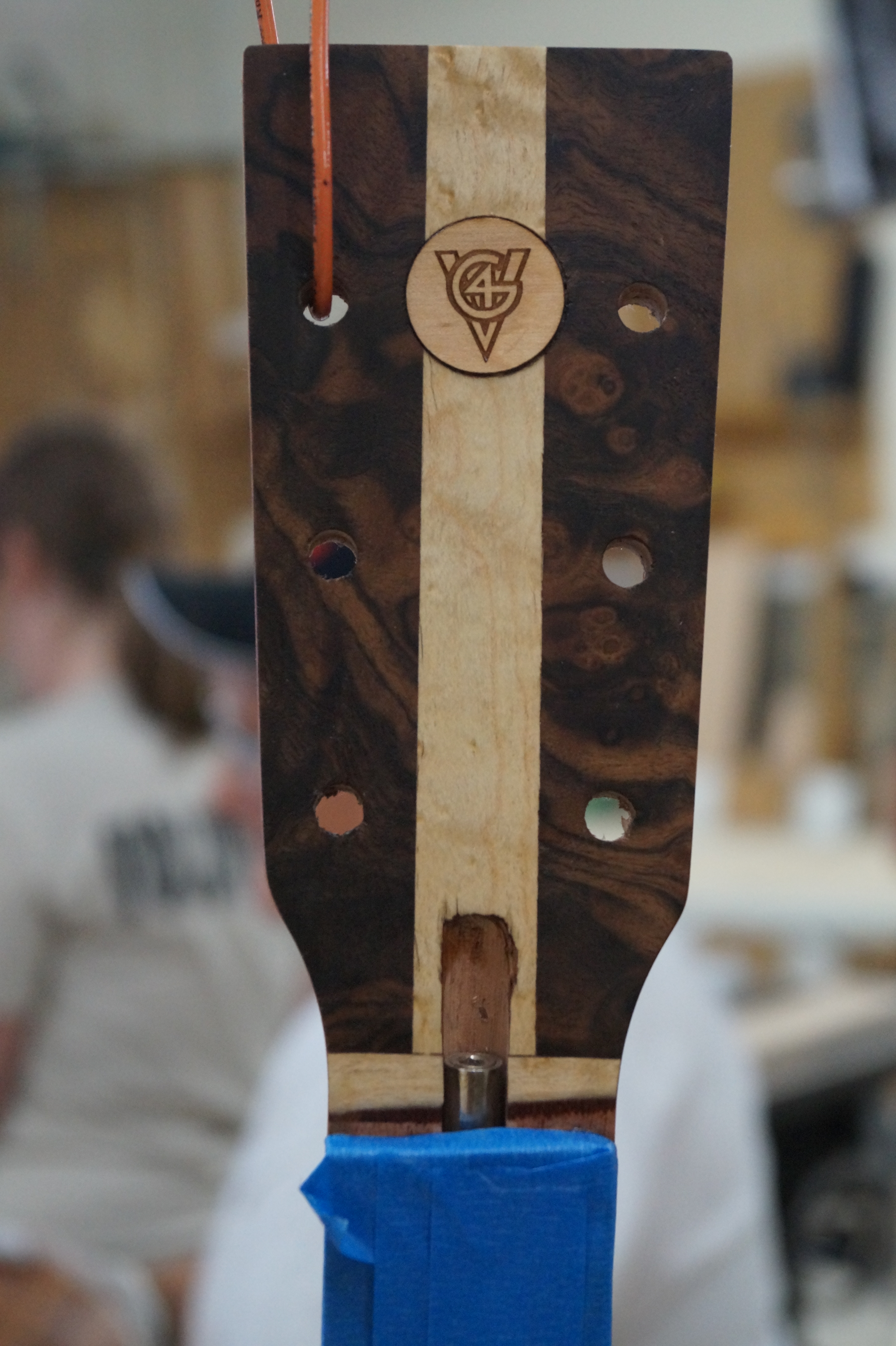 We also added a G4V medallion to the heads. The ability to add these personal touches to the instruments is one of the things that makes this event so fun and rewarding.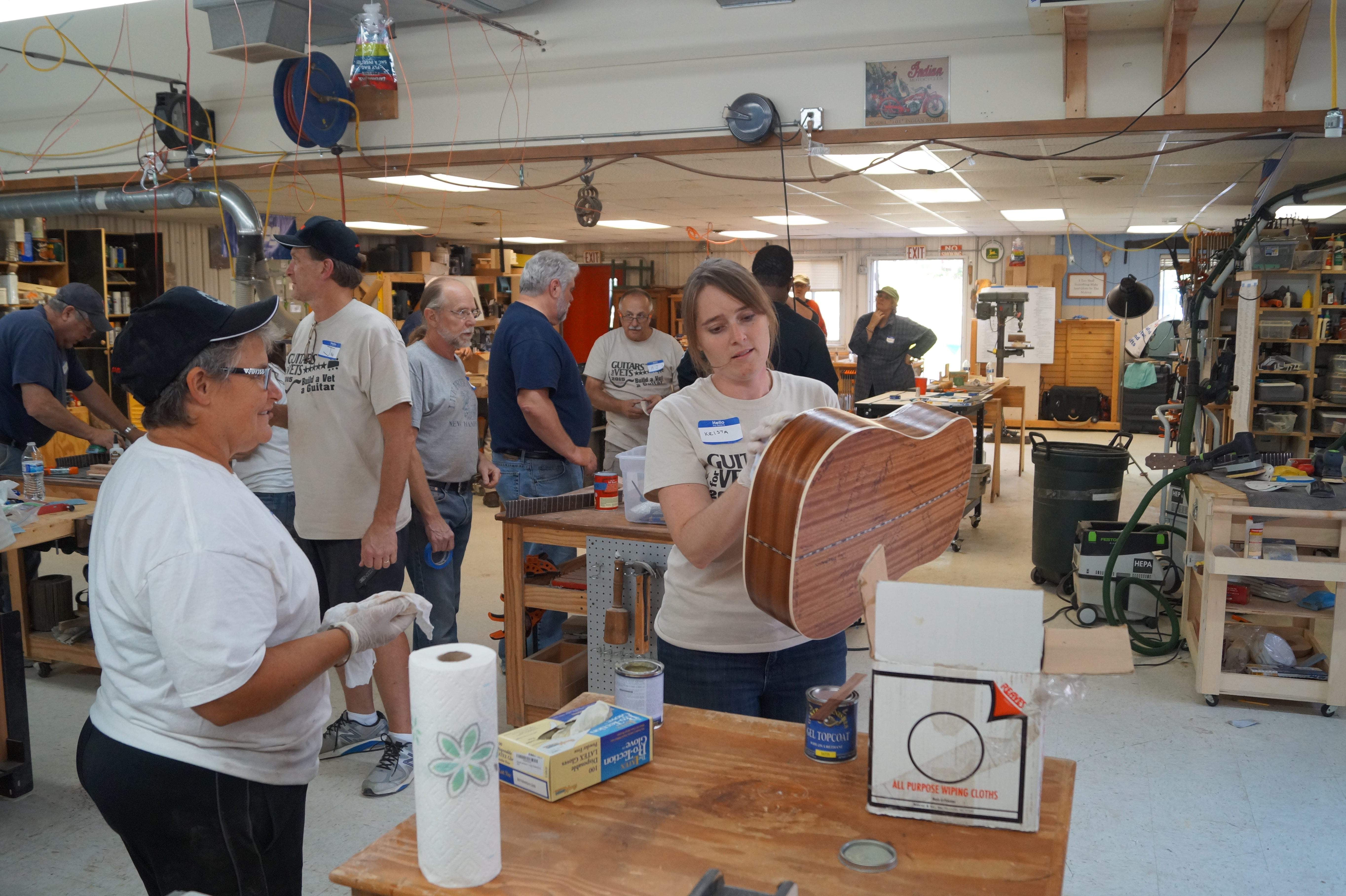 A wipe on gel finish made getting uniform coats on the guitars fairly easy. Believe it or not, we were putting finish on the guitar bodies and necks late Saturday afternoon. A must, since we'd need most of the day Sunday to get them set up with strings.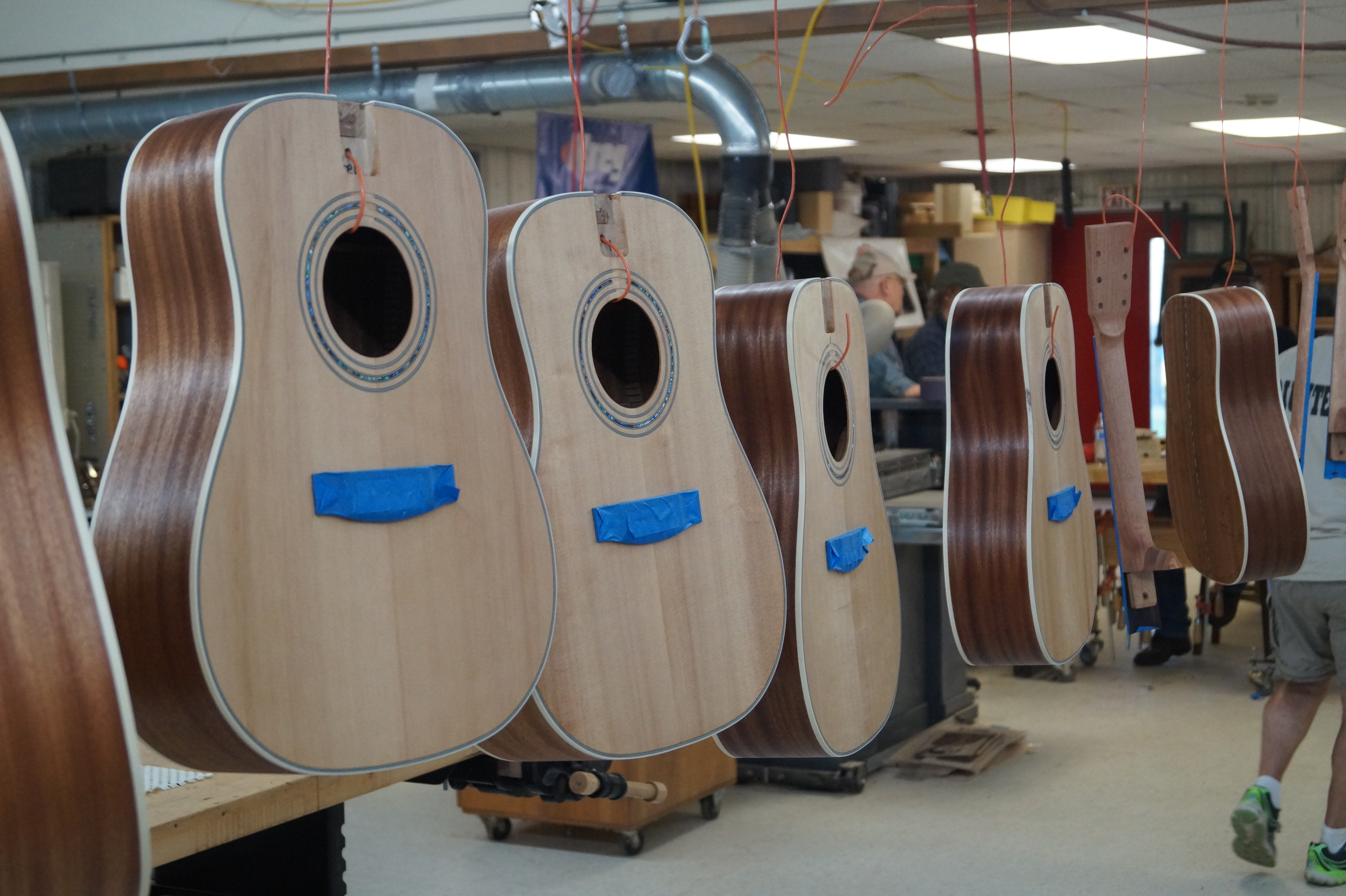 Looking good and ready to break for the day.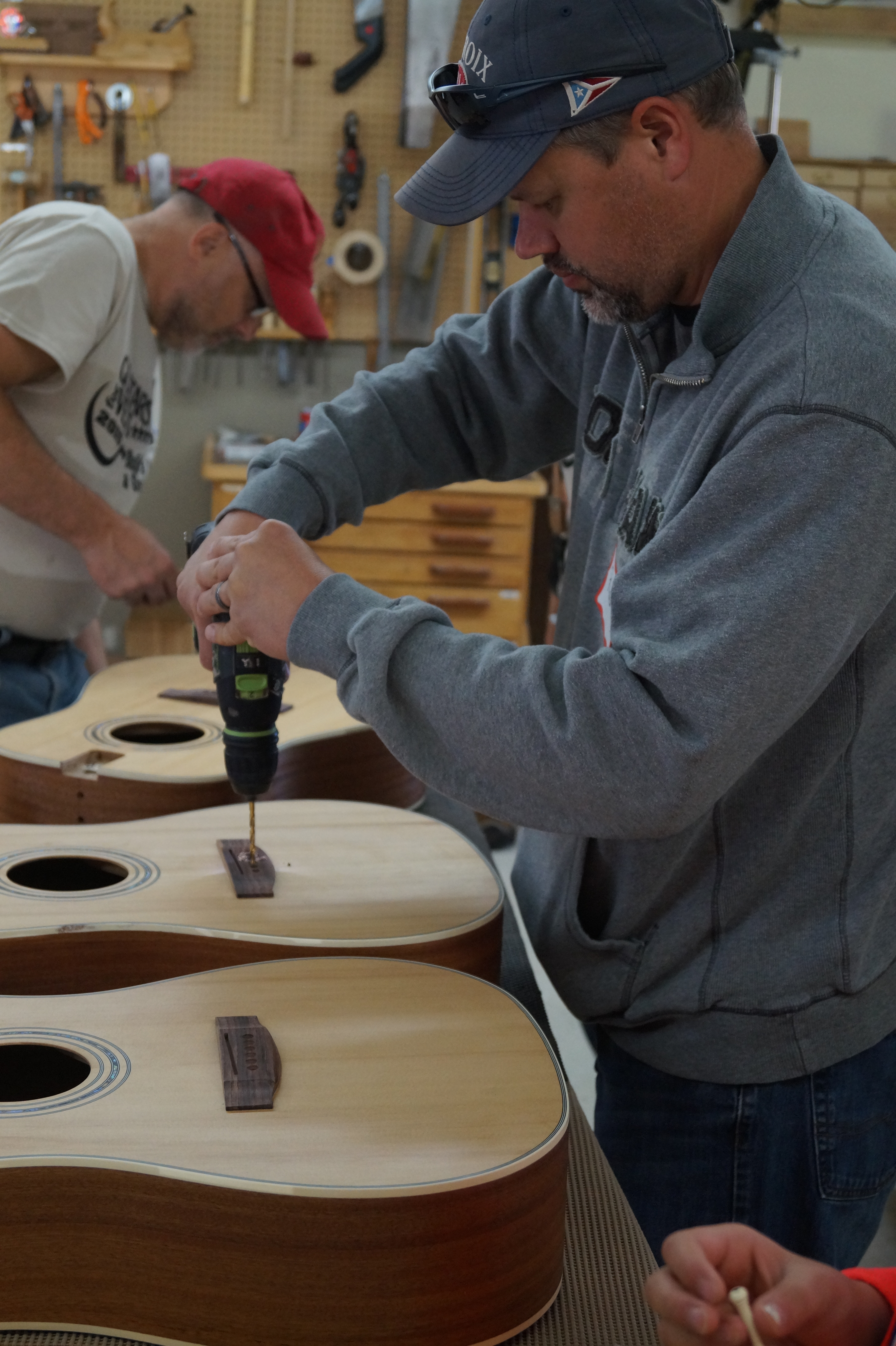 Day two was all about the small details, like drilling and reaming for bridge pins…..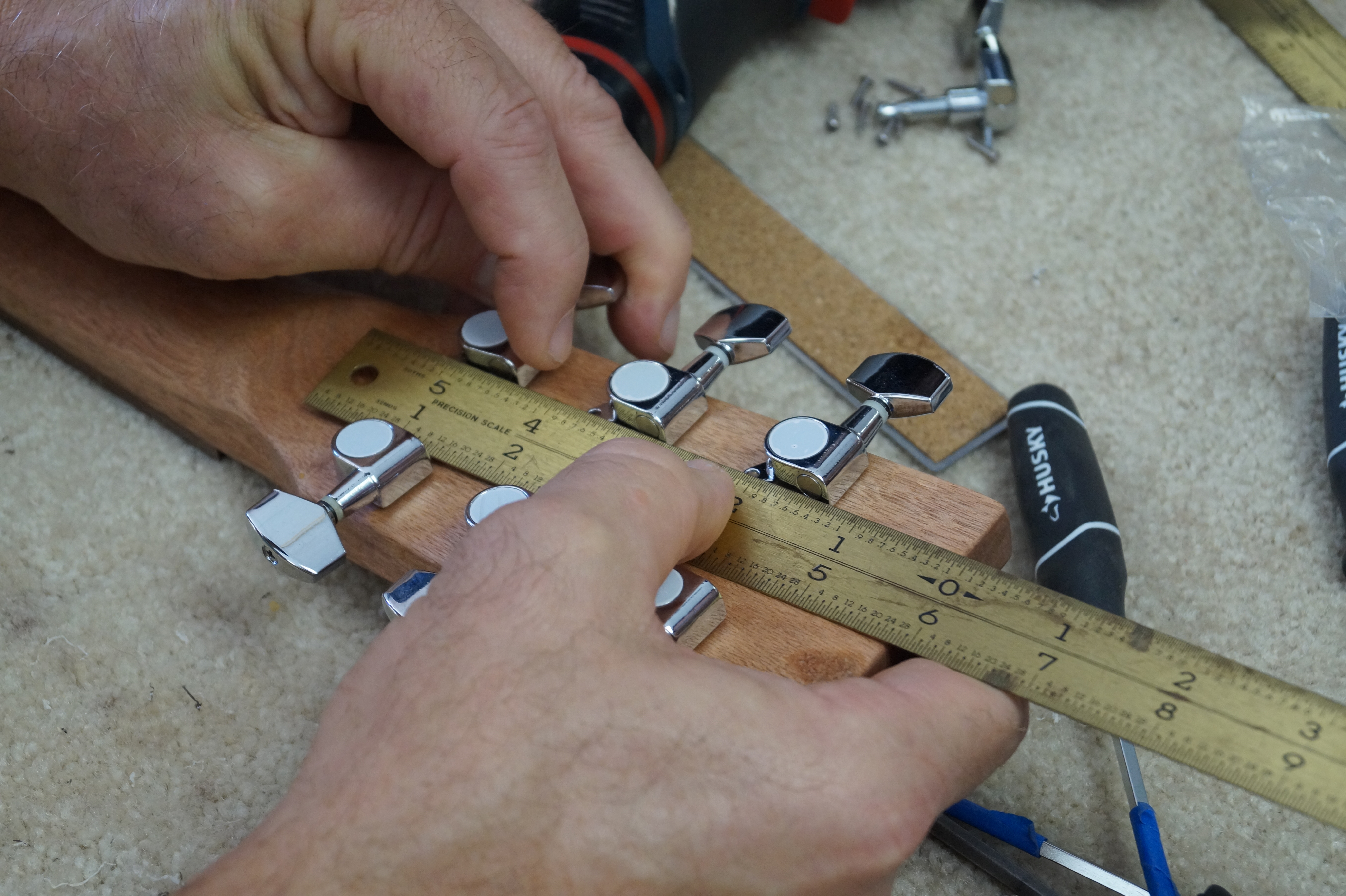 …adding tuners….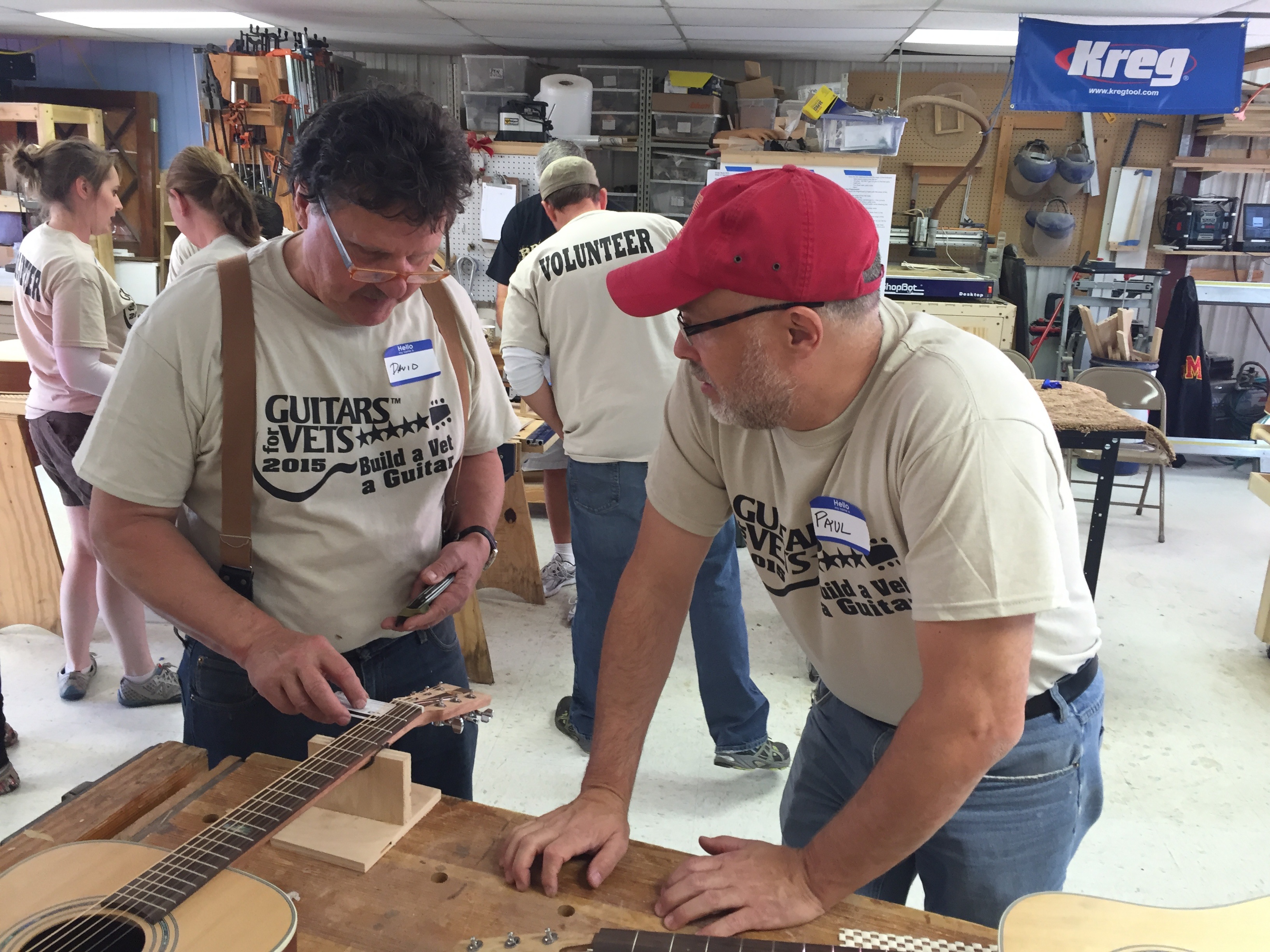 …installing nuts and saddles, and checking the action of the guitar. WWGOA editors David Radtke and Paul Mayer are checking the string height using a credit card as a gauge; a nice trick for set up.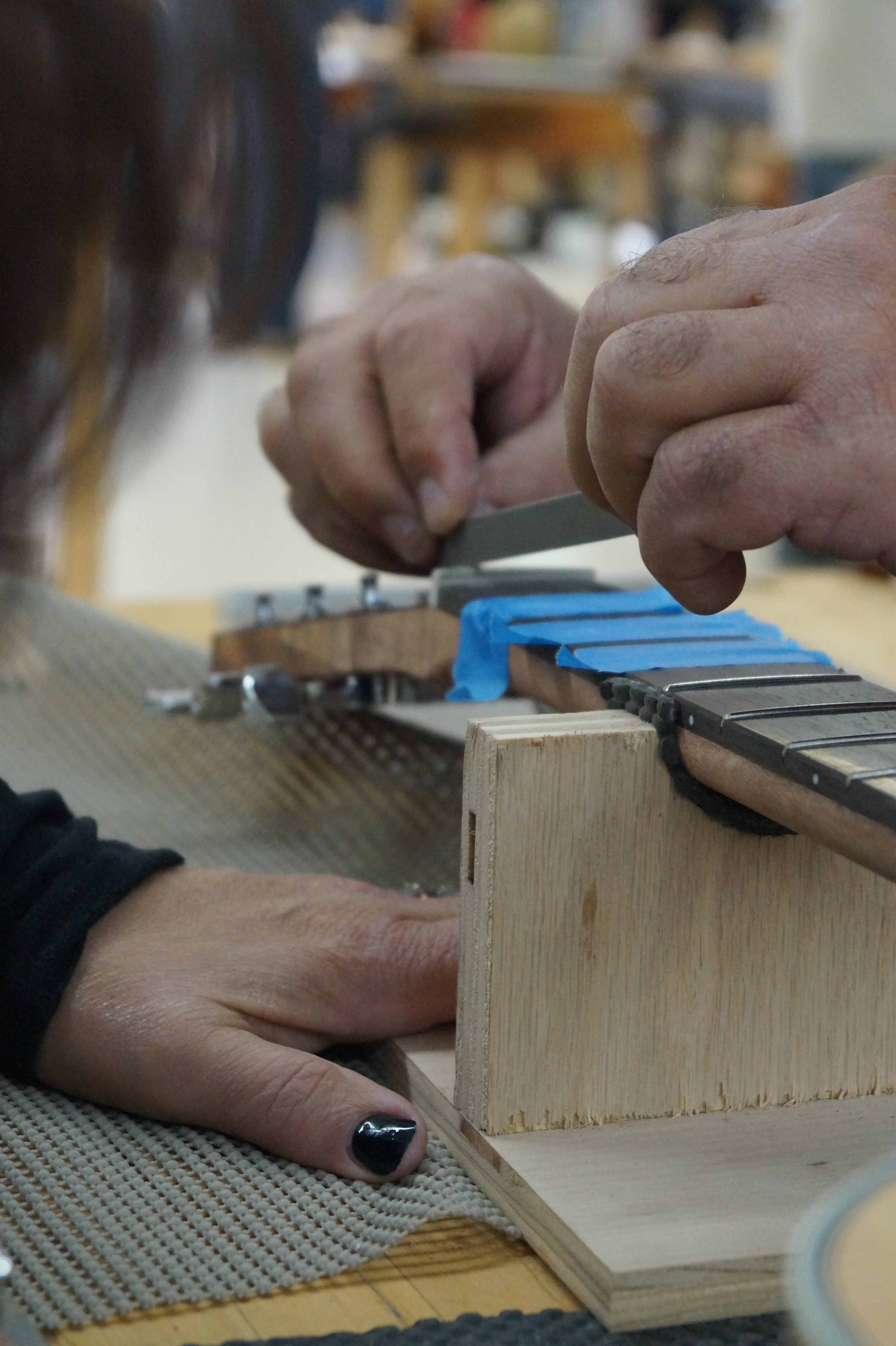 We filed nuts, as necessary, to get the string action just right.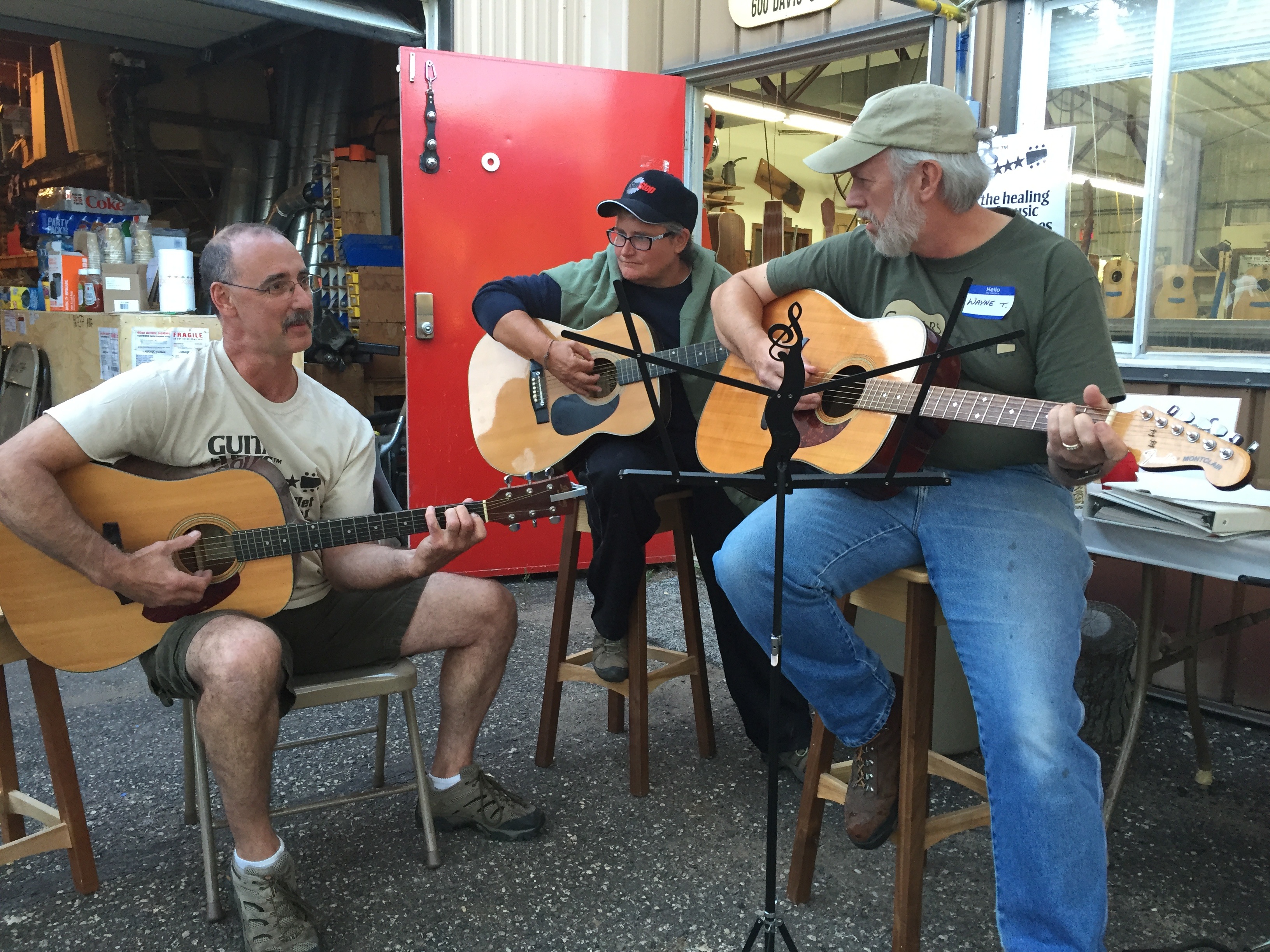 And in the midst of all that building, we found some time to play guitars, too.
Many thanks to all the volunteers who put in their time make Build a Vet a Guitar 2015 a success. And thanks to the sponsors who underwrote the event. Zero out of pocket expense for Guitars for Vets. That's a win!