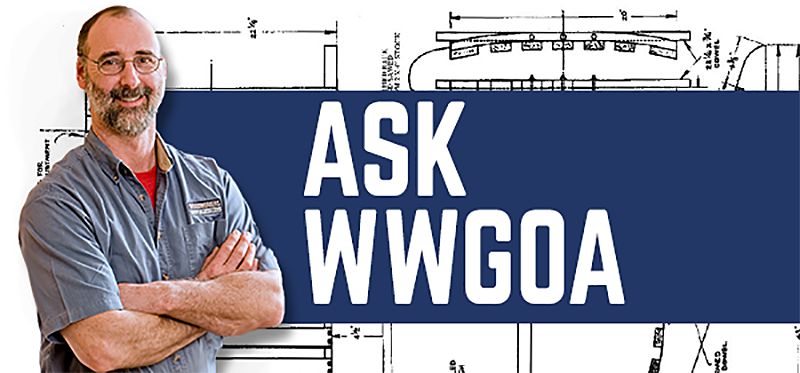 Question:
Regarding your video Using Barrel Hinges, I've seen inserts that sit in the hole after drilled, which have points on them to punch a center mark in the opposite piece. Is this not the proper way to make sure the settings are correct?
Submitted by Kirk
Answer:
The item you're talking about is a dowel insert. They provide a handy way to bore one hole and then transfer its location to another piece. The problem in using them with barrel hinges comes from the hinges being metric and dowel inserts being inch. The two paths cross if you use 10 mm barrel hinges, which are very close in diameter to 3/8", allowing the use of a dowel center. But a 12 mm barrel hinge doesn't have an inch counterpart that's close enough to be accurate. I haven't had any luck finding metric dowel inserts.
George
Do you have a question for WWGOA? Ask us on Facebook or email editor@wwgoa.com. Note: questions may be edited for clarity and relevance.