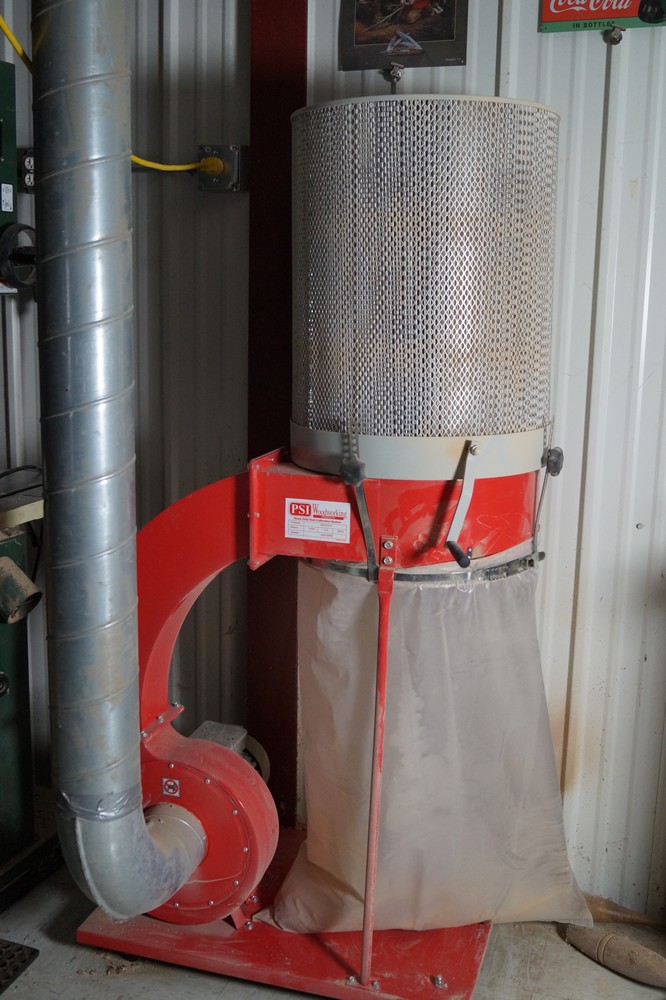 Question: I'm setting up a new shop and I've read everything I can get my hands on about dust collection. Now, I'm more confused than I was before doing the research! My shop is about 300 square feet; the third stall in my three car garage. Can you point me in the right direction on dust collection? How large of a system do I need, and what's the best way to run ductwork?
Submitted by Jason S.
Answer: First, on choosing a dust collector. As you have come to realize, the "scientific answer" is complicated, and involves a lot of variables pertaining to the tools involved, the length of runs, duct size, etc. I'd suggest that you work with a vendor that has sales people available with expertise on air flow, so that they can perform these calculations for you and assist with designing your ductwork. Several of the cyclone vendors have people available to assist with that.
If you are trying to set up dust collection on a tight budget, I'd suggest getting a dust collector with a minimum of 2HP, and run 4" ducting with as little flexible ducting as possible. Flexible pipe absolutely crushes your air flow performance, so run hard pipe to as close to the tool as possible, and only use a couple feet of flexible pipe to make it easier to move the tool as needed.
For more information (we promise it's simple!) on this topic, check out these articles:
D.O.G. Simple Approach for Dust Collection Ducting Hooking Up Your Tools for Better Dust Collection
Paul
Do you have a question for WWGOA? Ask us on Facebook or email editor@wwgoa.com. Note: questions may be edited for clarity and relevance.