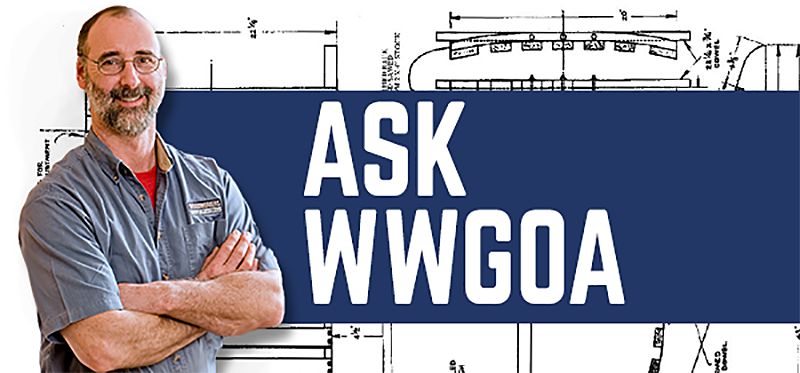 Question: What brand/size/gauge brad nailer would you suggest for light work like that you frequently do in your videos?
Submitted by Ross W.
Answer:
18-guage and 23-gauge nailers will serve you very well. Remember that with gauges the higher the number the smaller the item, so 23-gauge is smaller than 18-gauge. The benefit to 23-gauge is that they're so small they're headless, and nearly invisible once they're in. But, and 18-gauge will have a little more bite pulling parts together. As a rule I use the 23-gauge for jobs like installing trim, and the 18-gauge for larger assemblies like cabinet carcases.
In this clip you can see how I use a 23-gauge pinner: Trimming a Cabinet
George
Do you have a question for WWGOA? Ask us on Facebook or email editor@wwgoa.com. Note: questions may be edited for clarity and relevance.