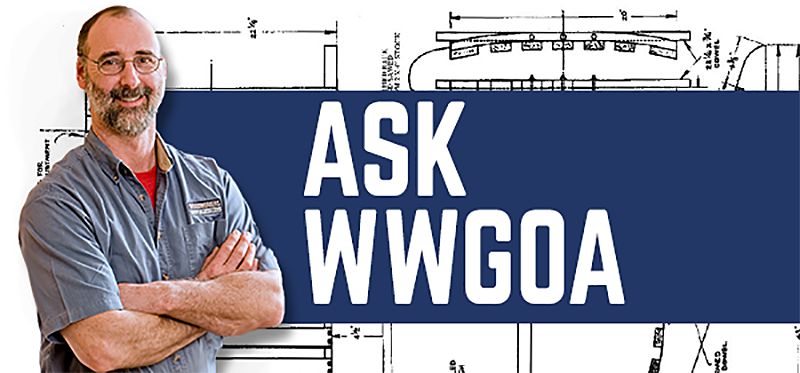 "Can I use 3/4″ or 1″ exterior grade plywood or OSB for stickers, for air drying lumber – or do I have to use kiln-dried material?"
Submitted by: harmannfamily
WWGOA Editor Response:
I talked to a handful of people about this and here's the consensus. The best bet is always to make stickers from the same material as what you are air drying. Plywood will probably work, but you should use a plywood with a light colored veneer, like birch or maple, not a dark color, to make sure color doesn't migrate into your lumber. Don't use OSB.
Check out these WWGOA Original Videos on creating your own lumber.
George Vondriska
Managing Editor
Got a woodworking question you need answered? Comment or Email us at editor@wwgoa.com.
Related Videos: